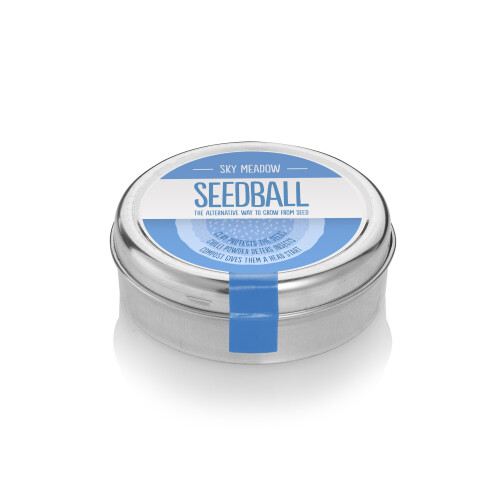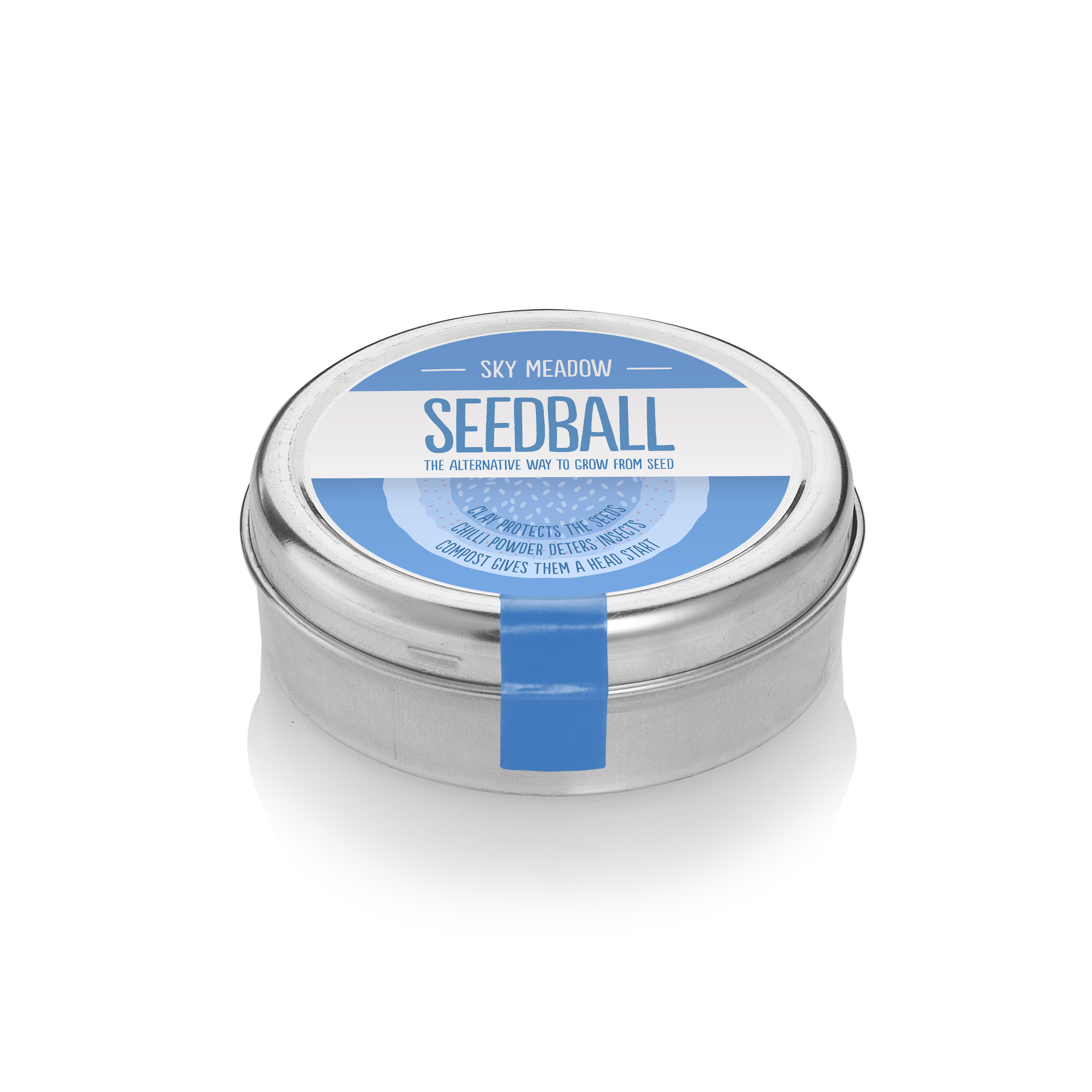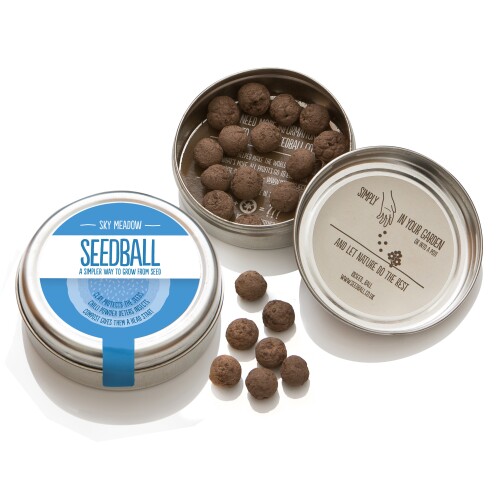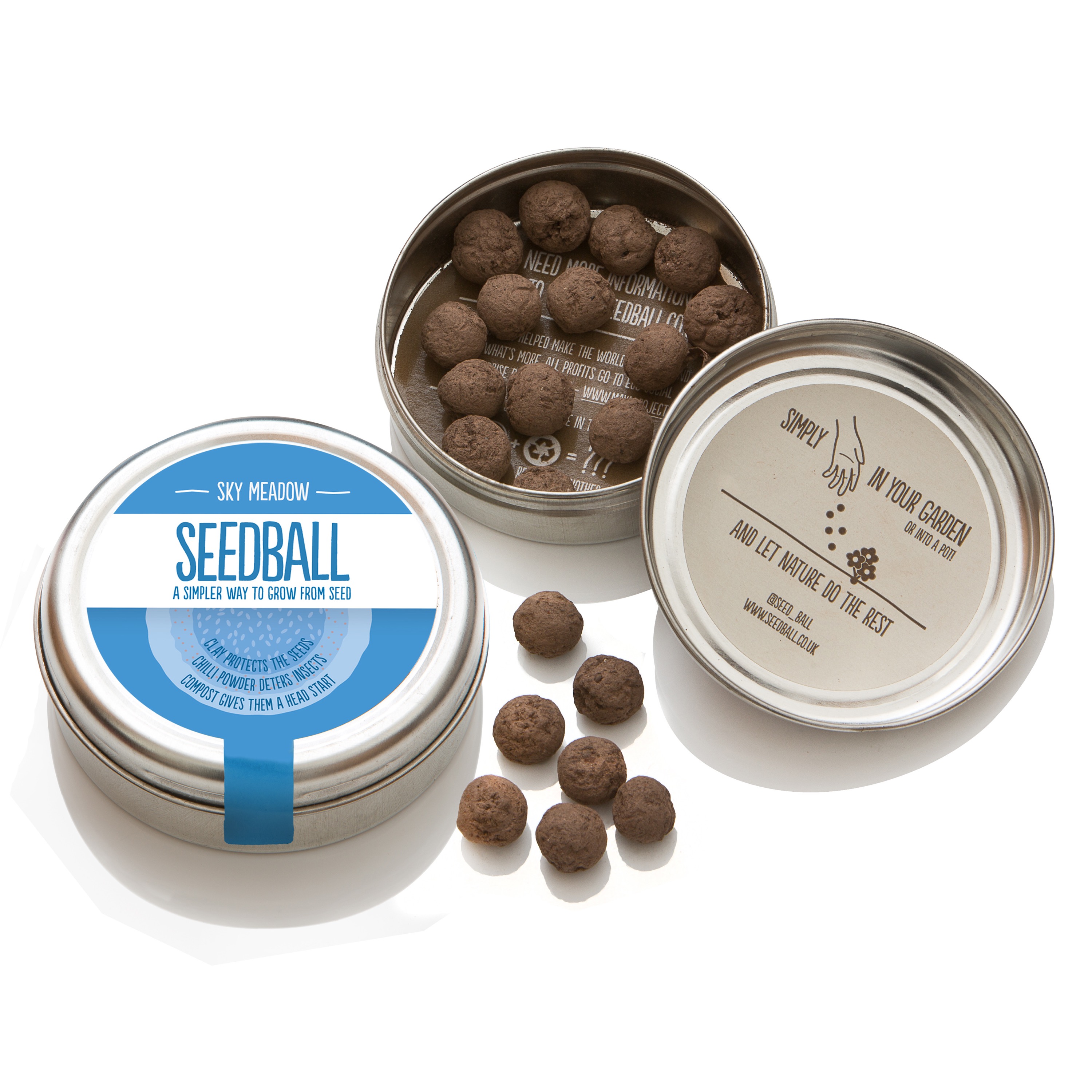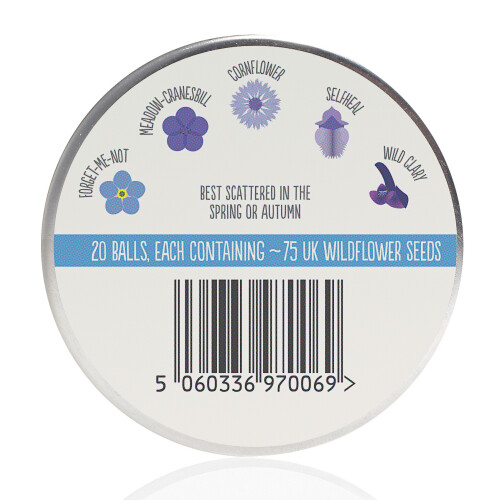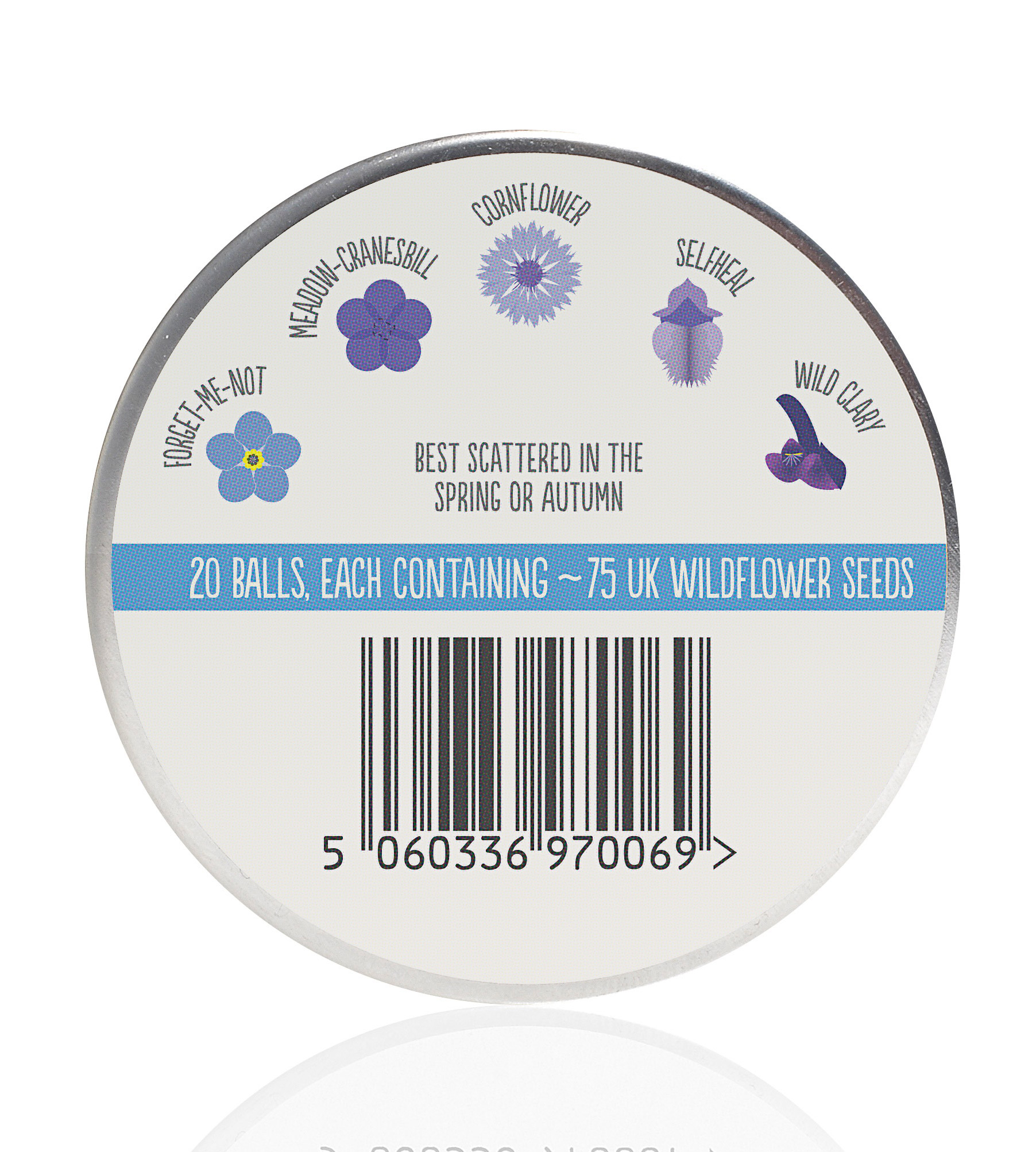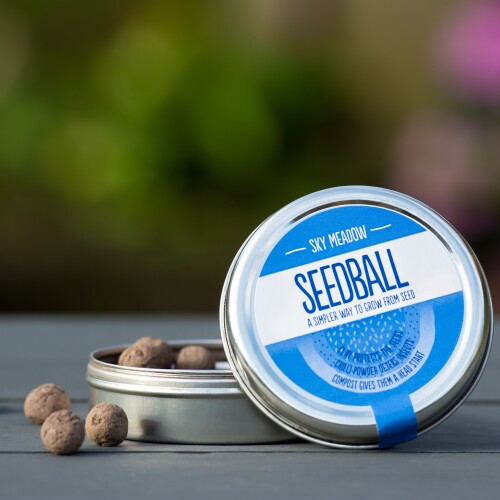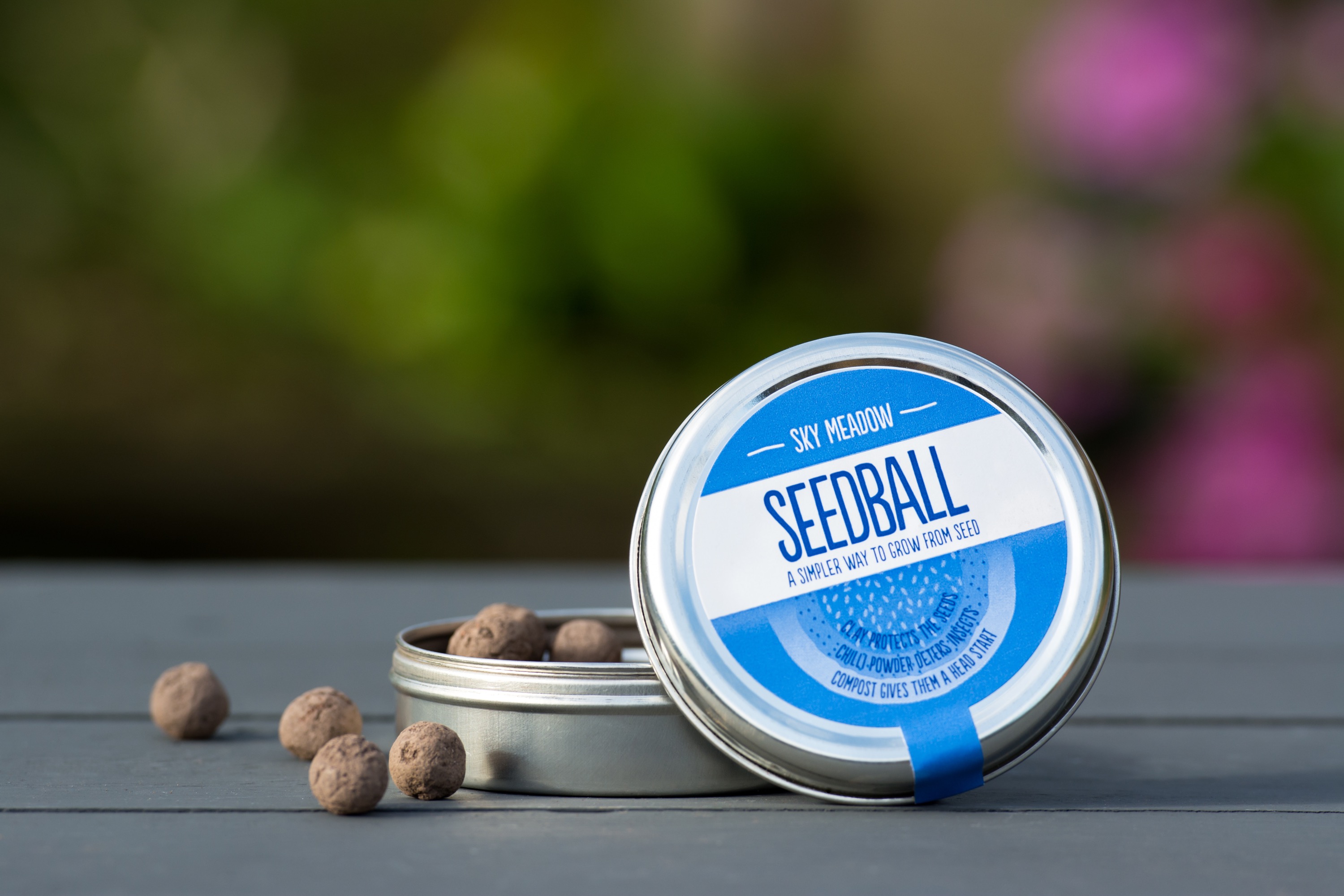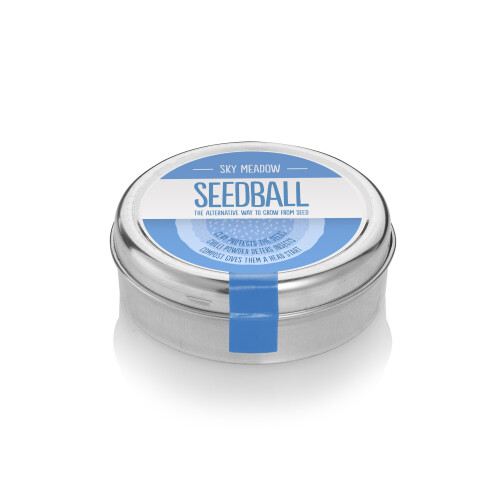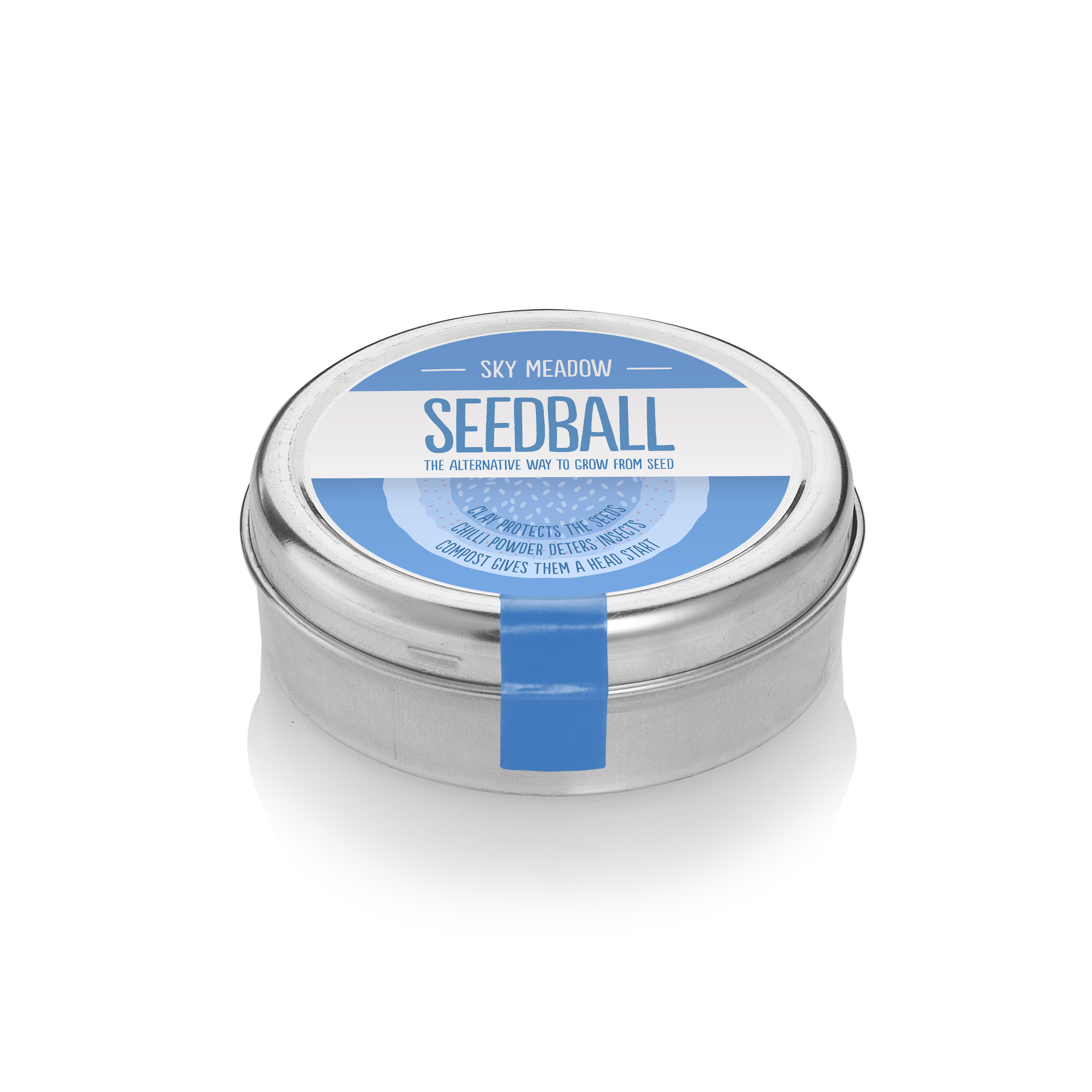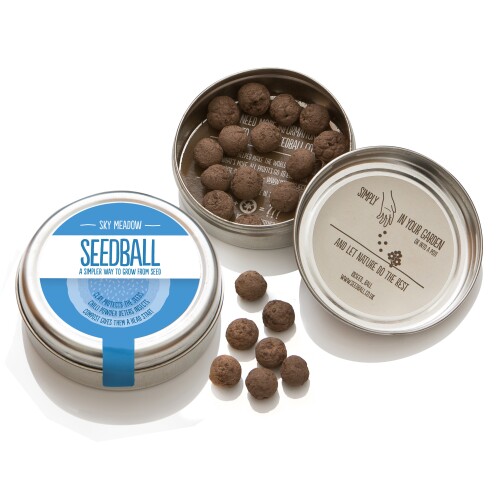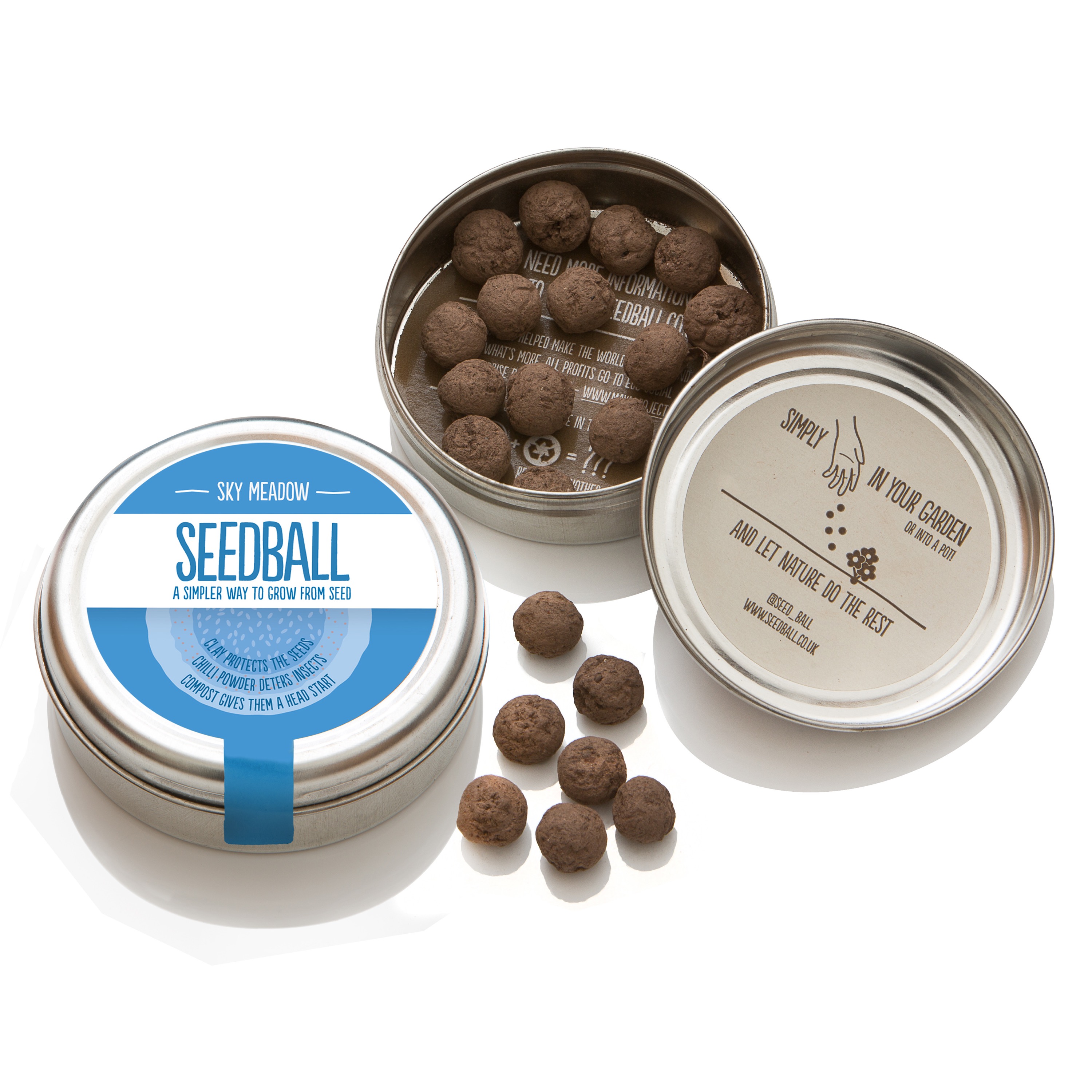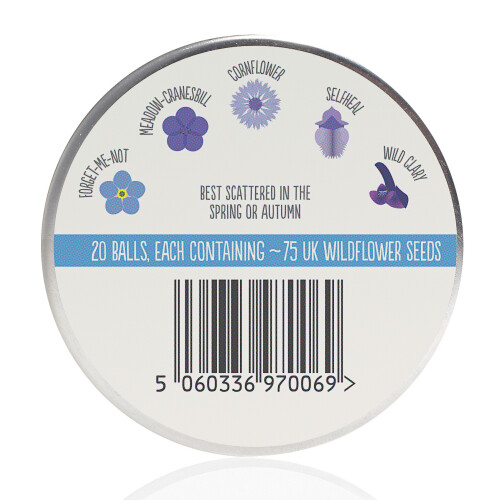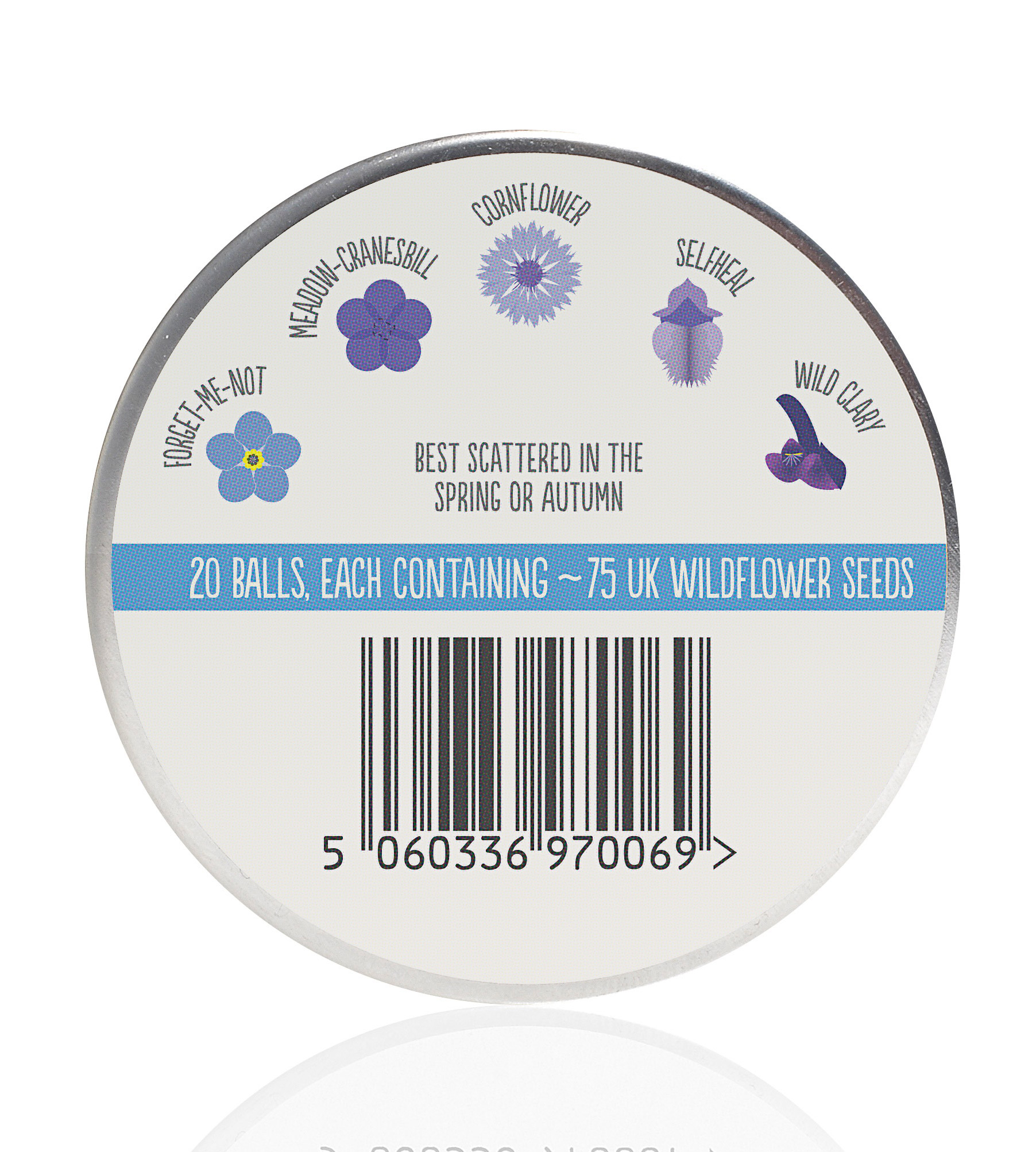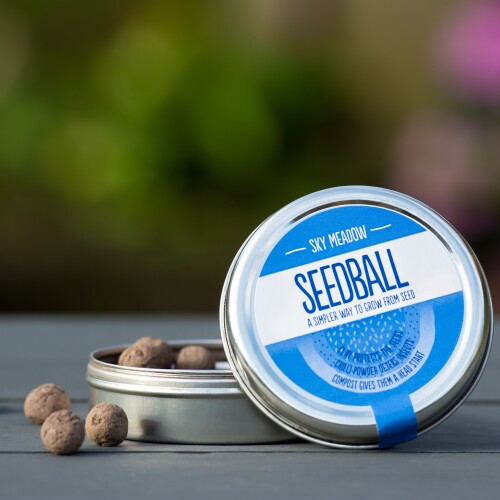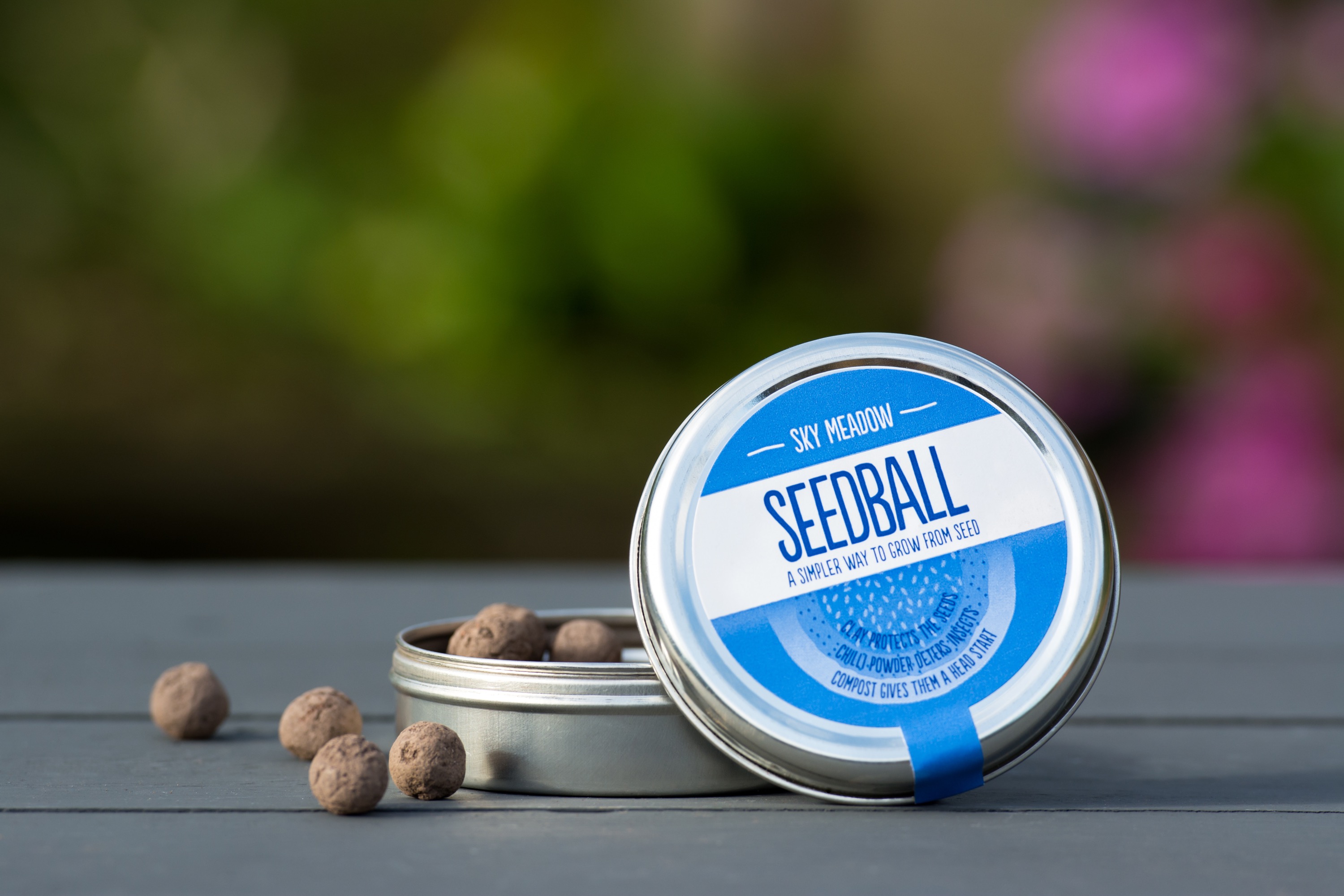 This Seedball Sky Meadow Mix contains 20 Seed Balls Bursting with Blue Wildflower Seeds. Easy to Sow & Grow.
What's Inside?
An all-blue-flowering native wildflower mix bursting with Cornflowers, Forget-me-nots, Meadow cranesbill, Self Heal and Wild Clary.
Did you know that bees see colour in a different way to humans? They respond to blue and ultraviolet light, and this mix is designed to provide an attractive mix of blue wildflowers to help attract our buzzing friends to your balconies and garden beds!
Each tin has 20 seed balls (each containing approximately 75 seeds), enough to cover 1 metre square in a garden or 3 to 5 medium sized pots (leave at least 10cm between the balls). Best scattered in the Spring or Autumn.

Cornflower (Centaurea cyanus)
Annual.
Height: 90cm
Flowers: June to August
Cornflowers are edible. They have a cucumber-like taste. Flowers can be consumed in the form of salad and tea, or used as a garnish.

Forget-me-not (Myosotis arvensis)
Short annual with blue-grey flowers occasionally interspersed with pink flowers.
Height: 10-40cm
Flowers: April to October
Forget me nots have been used in the past for their astringent properties. The name Myosotis is derivation of the Latin and Greek for mouse and ears.

Meadow Cranesbill (Geranium pratense)
Perennial.
Height: 30-70cm
Flowers: June to September
The large purple flowers of Meadow cranesbill turn into pointed, bill-like seed pods that give the plant its common name.

Self Heal (Prunella vulgaris)
Perennial.
Height: 10-50cm
Flowers: June to September
The common name Self heal, sometimes written as Self-heal, refers to the plant having been used as a treatment for wounds and bruises until recent times.

Wild Clary (Salvia verbenaca)
Perennial.
Height: 30-90cm
Flowers: June to September
The name 'Clary' comes from 'clear-eye', because the seeds were soaked in water to produce a jelly (rather like frogspawn) that could soothe and cleanse the eye.
A superb Eco Gift for Women, Men, Children, Gardeners and wildlife lovers alike.