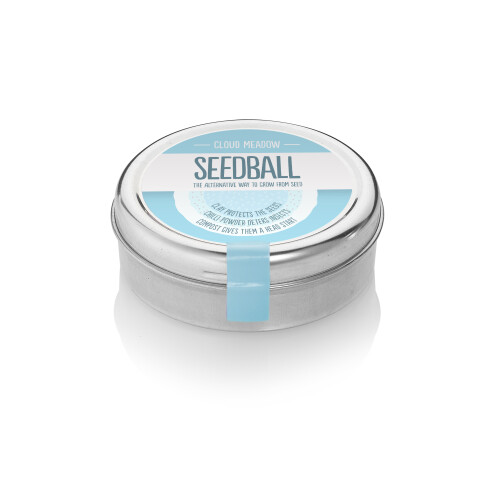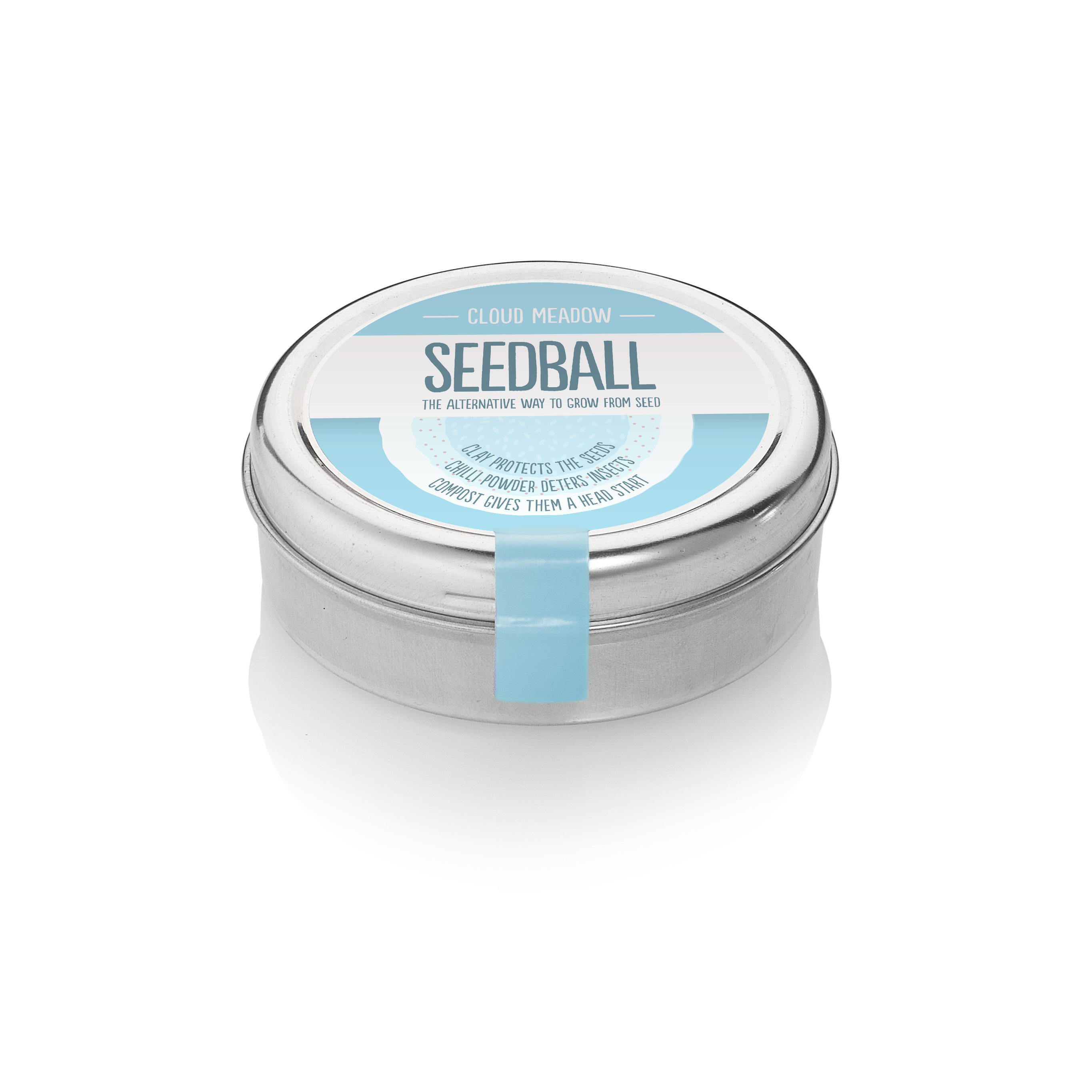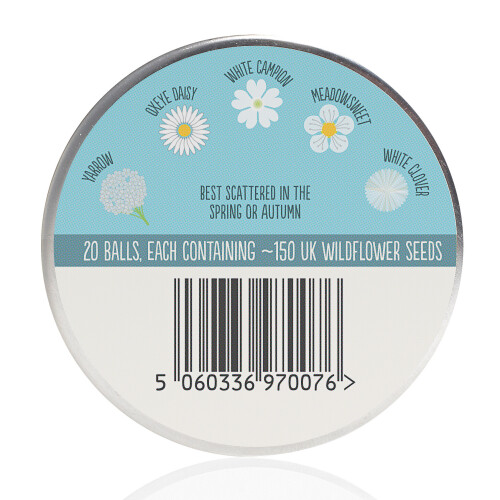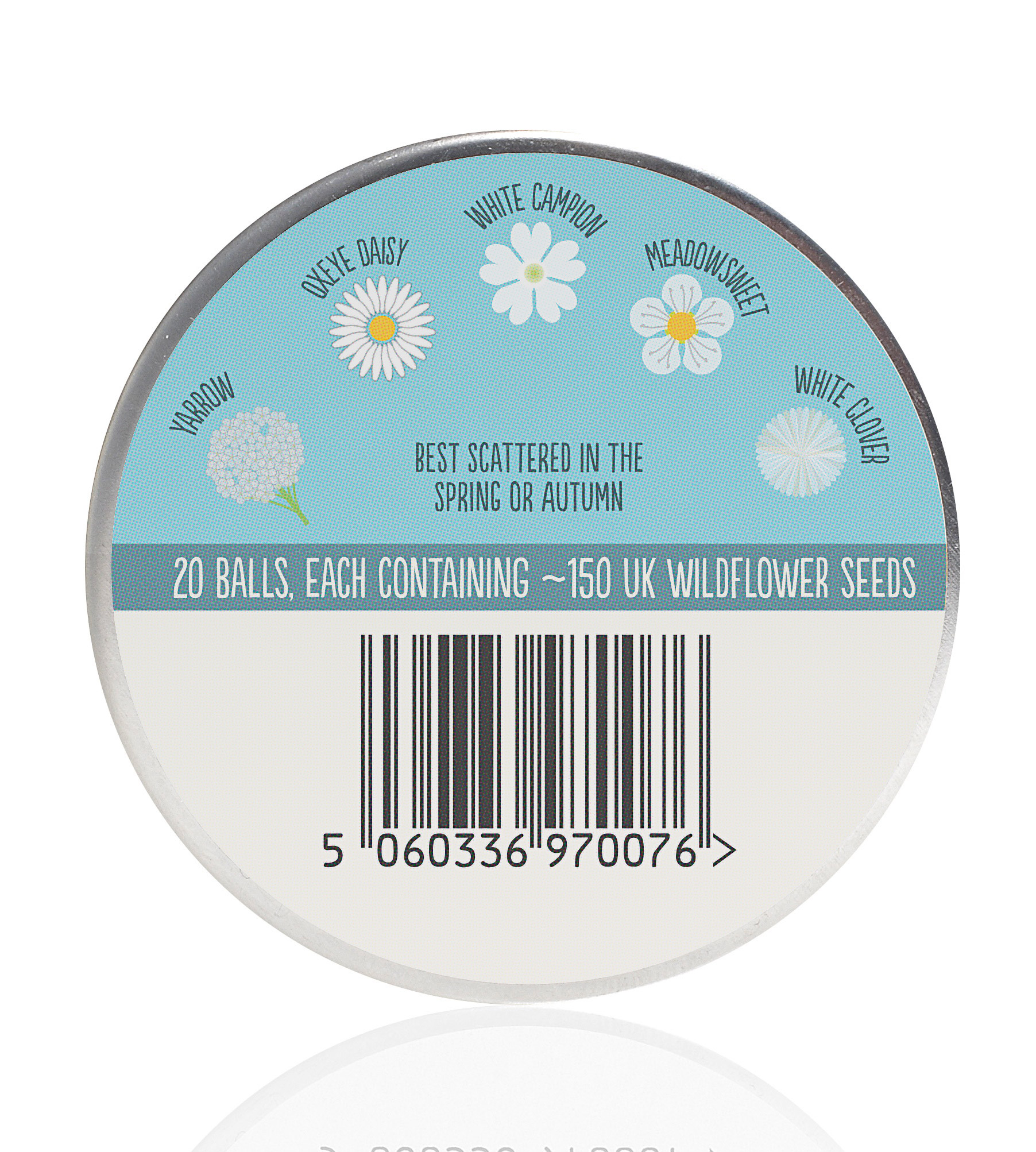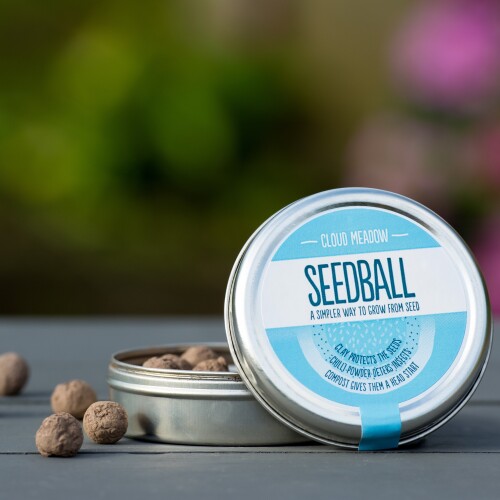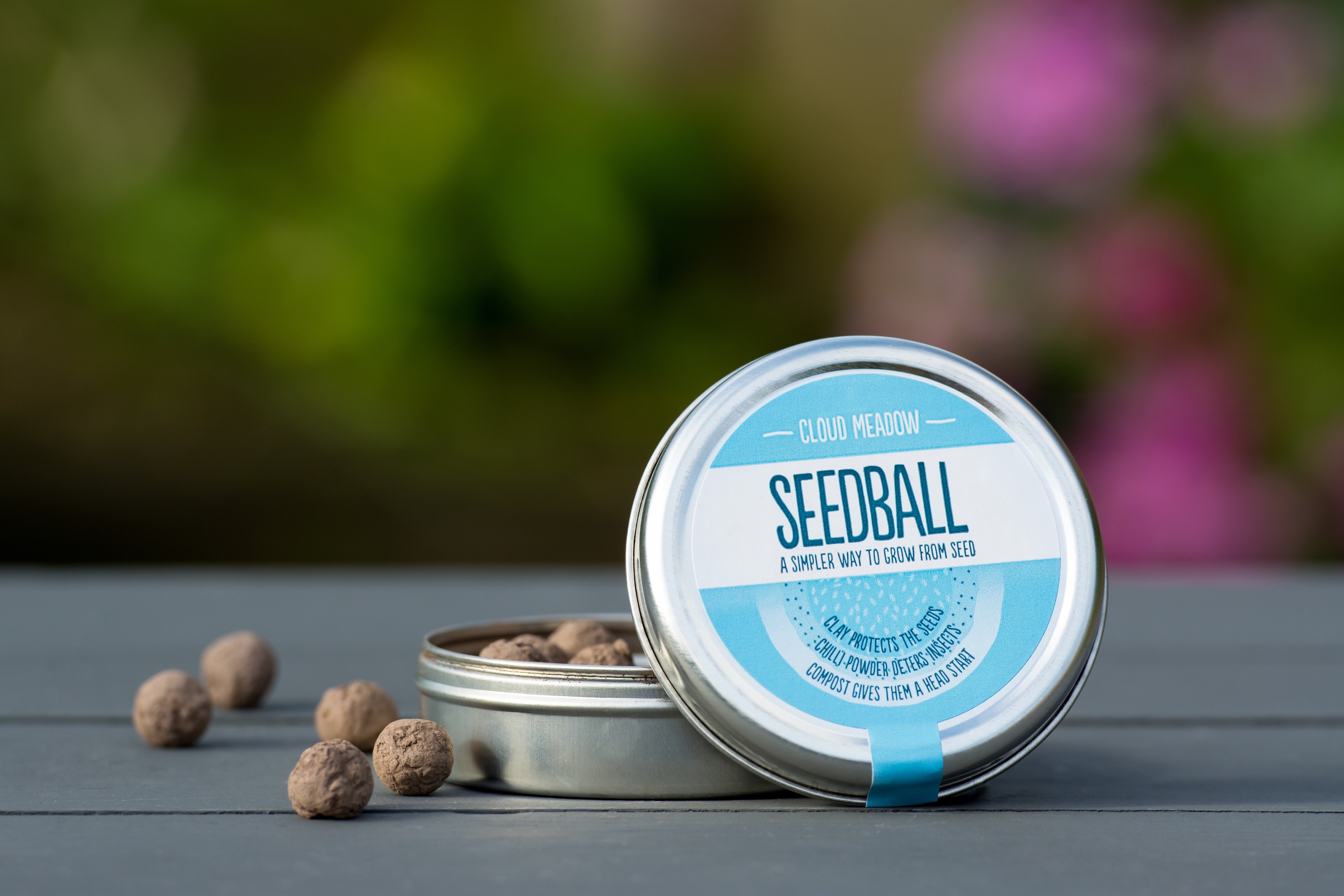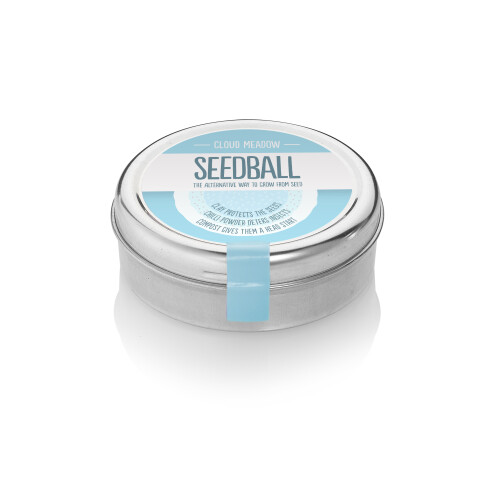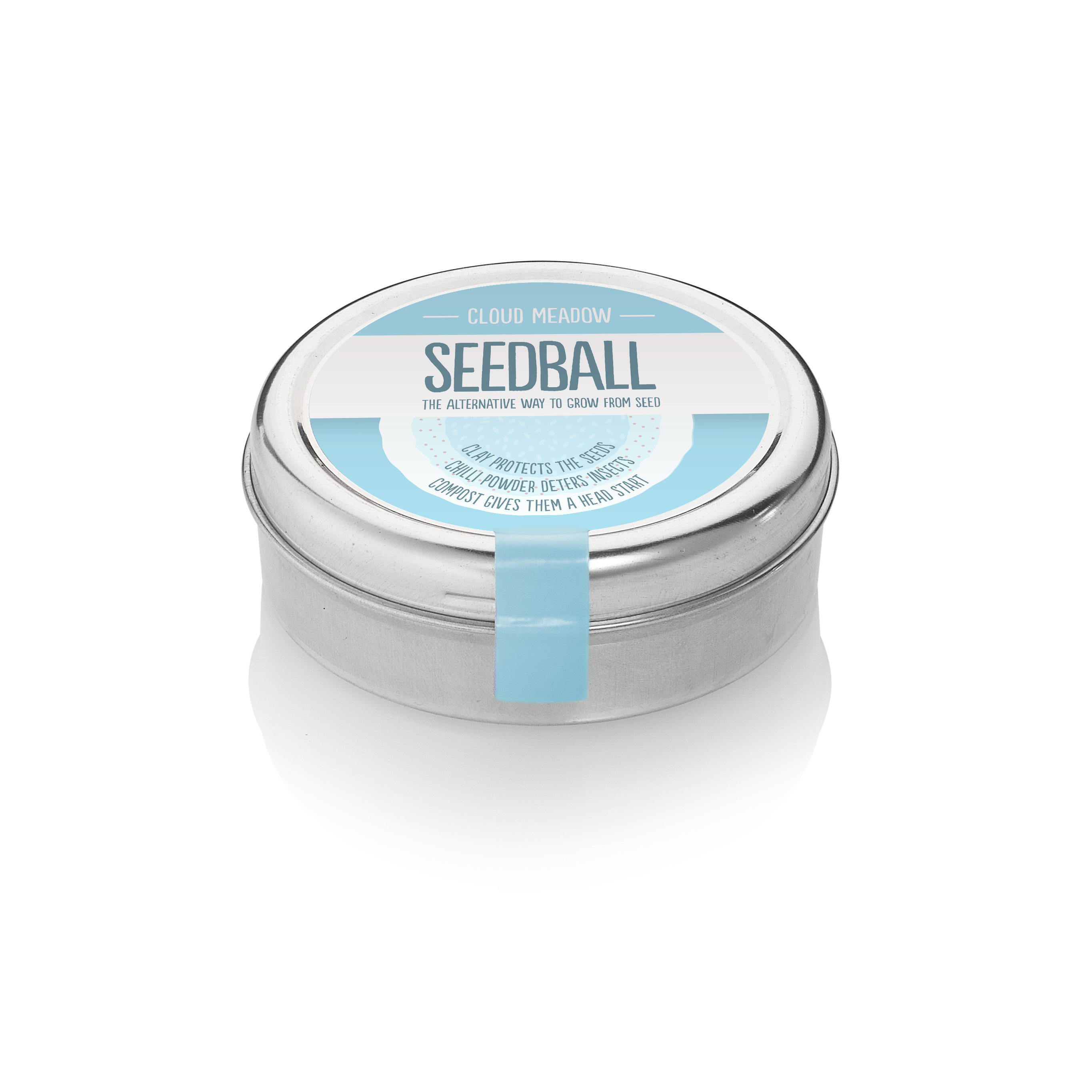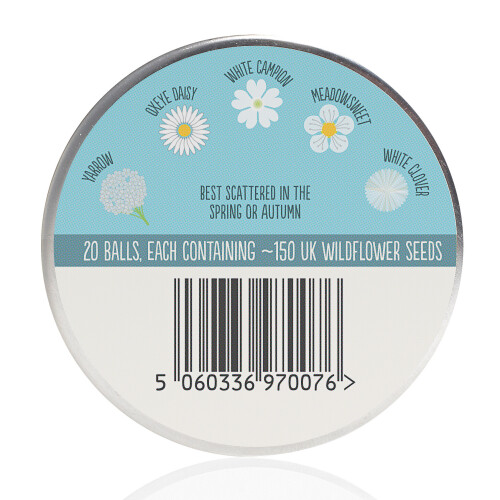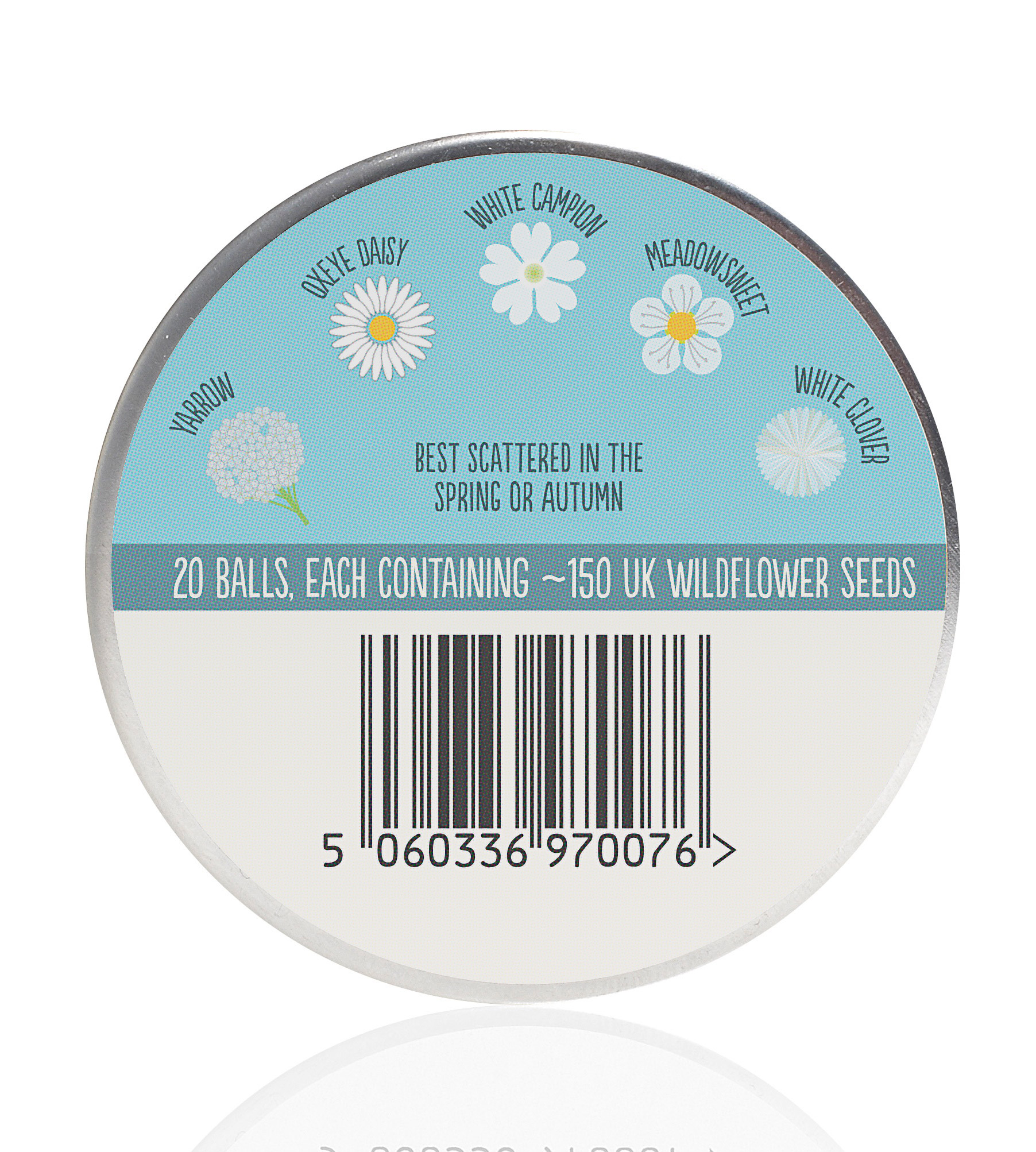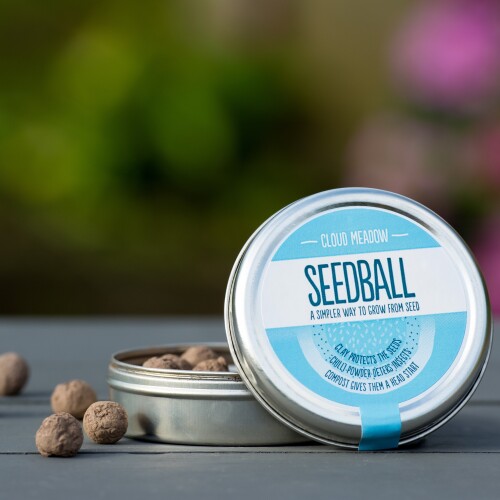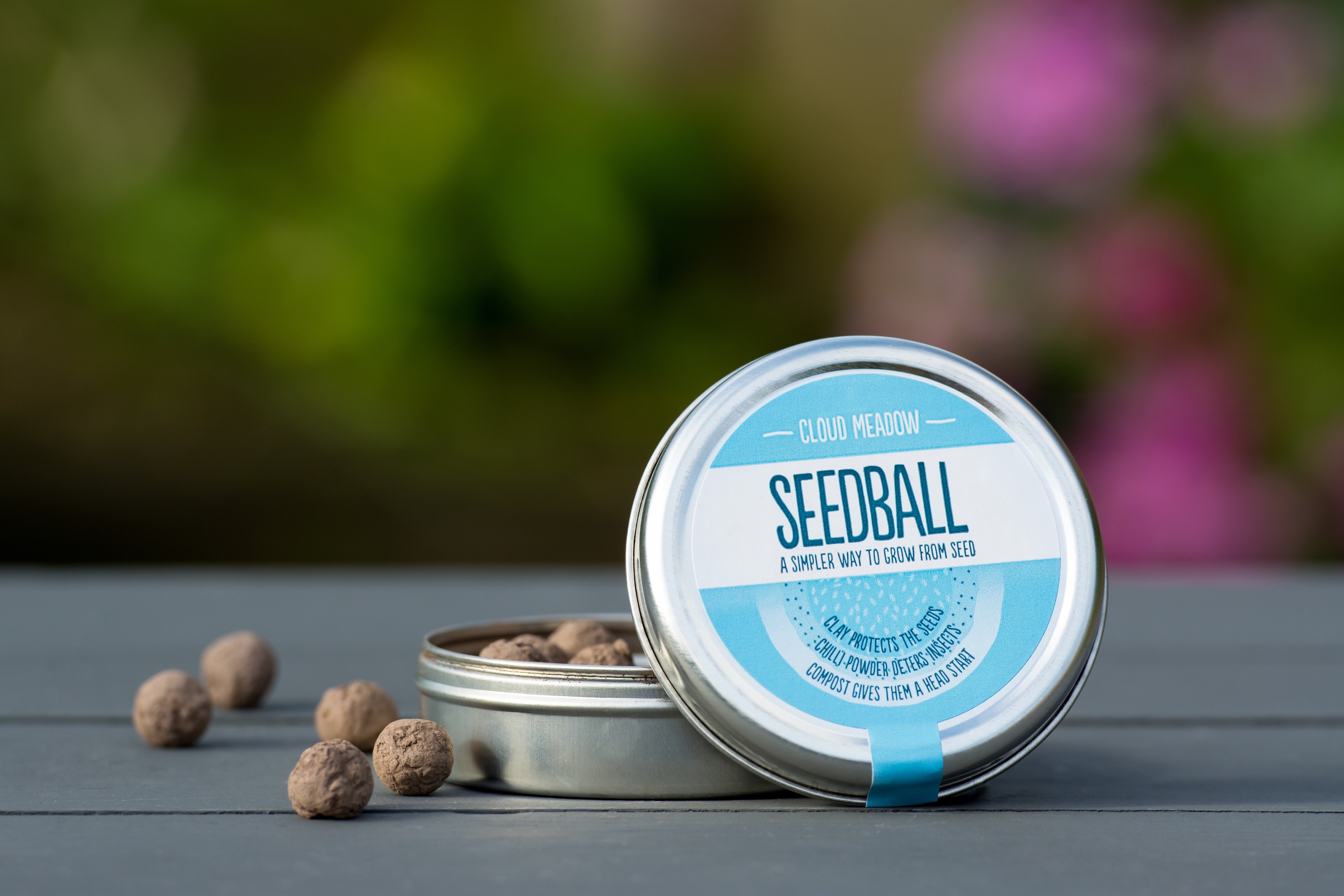 This Seedball Cloud Meadow Mix contains 20 Seed Balls Bursting with Wildlife Friendly, Native Wildflower Seeds. A superb Eco Christmas Gift for Women, Men, Children, Gardeners and wildlife lovers. Easy to Sow & Grow.
What's Inside?
Cloud Meadow is a selection of beautiful all-white-flowering native wildflowers that are hugely beneficial to bees and butterflies! Each seed ball contains approximately 150 seeds from a mix of Meadow Sweet, Oxeye Daisy, White Campion, White Clover, and Yarrow.
Each tin of Cloud Meadow contains 20 seed balls, enough to cover 1 metre square in a garden bed or 3-5 medium sized pots (leave at least 10cm between each ball).
Best scattered in Spring or Autumn.

Oxeye Daisy (Leucanthemum vulgare)
Perennial.
Height: 30-90cm
Flowers: May to September
In Austria and Germany oxeye daisies were hung inside the house as it was believed they would repel lightning.

White Campion (Silene latifolia)
Perennial.
Height: 30cm-90cm
Flowers: June to September
White campion is sometime called 'Grave Flower' or 'Flower of the Dead' because it often grows in graveyards

White Clover (Trifolium repens)
Perennial.
Height: 10-30cm
Flowers: April to November
Experts claim that there are about 10,000 three-leaf clovers for every four-leaf clover.

Yarrow (Achillea millefolium)
A perennial aromatic herb with white flowers arranged in a many flowered flat umbel head.
Height: 8-60cm
Flowers: June to August
Yarrow is a common herb that has been highly regarded for its medicinal properties in Britain since Anglo-Saxon times, it is said that Achilles used this herb to treat the wounds of his soldiers.

Meadowsweet (Filipendula ulmaria)
A tall grassland perennial with clusters of creamy white flowers.
Height: 60-90cm
Flowers: June to September