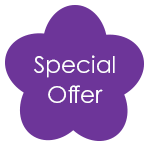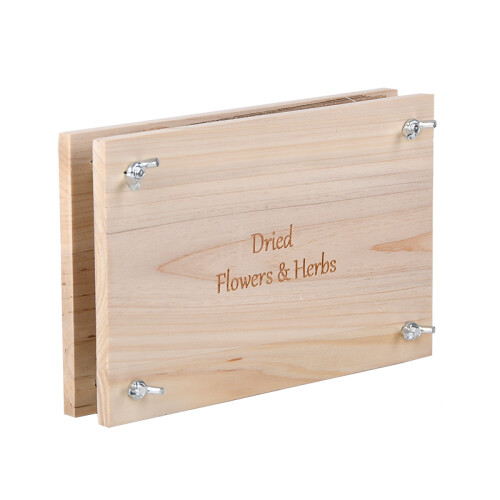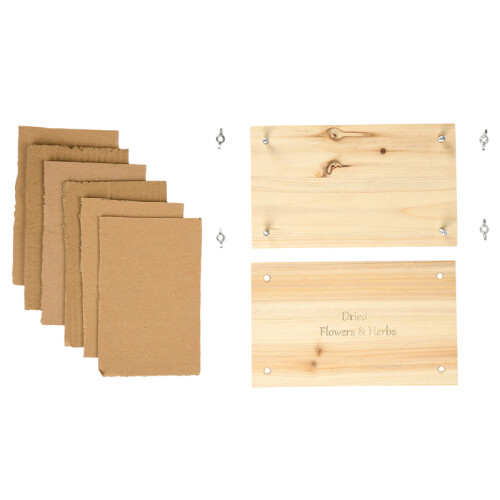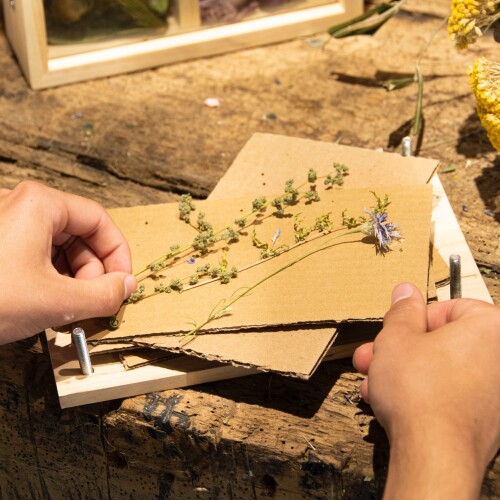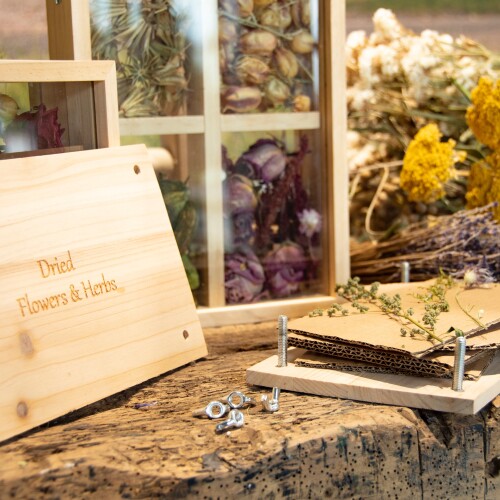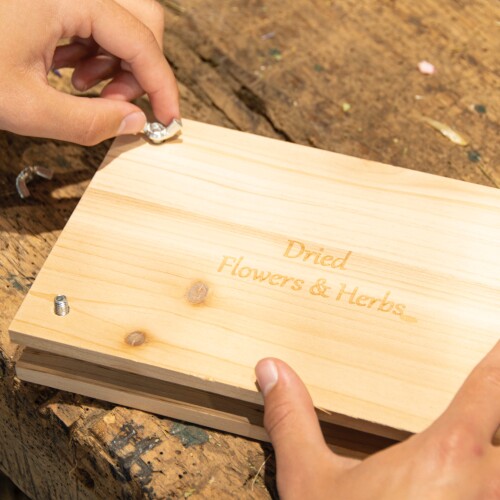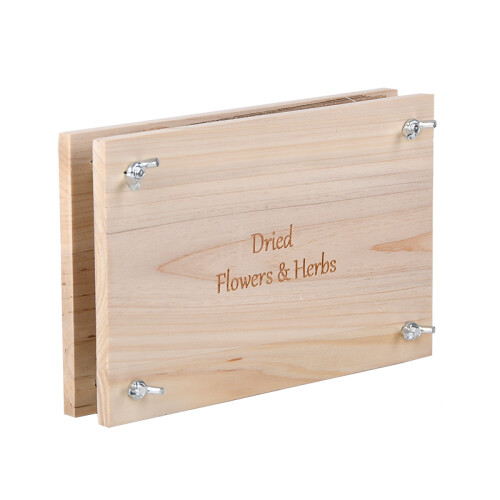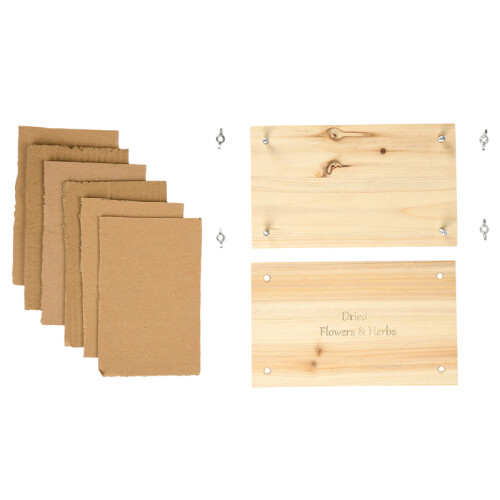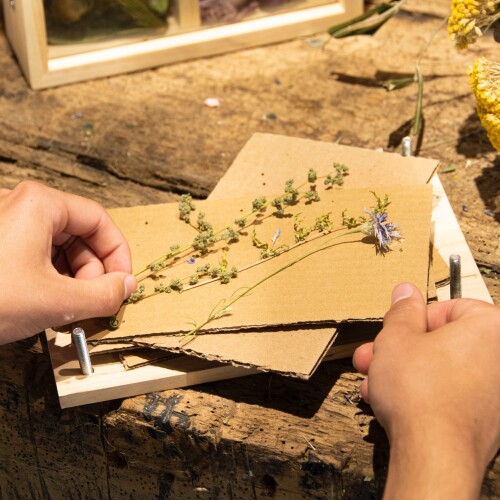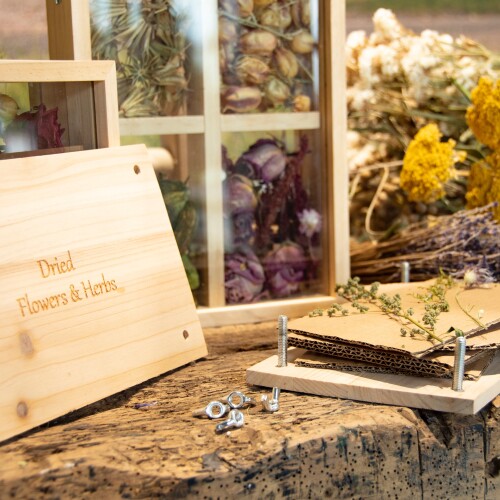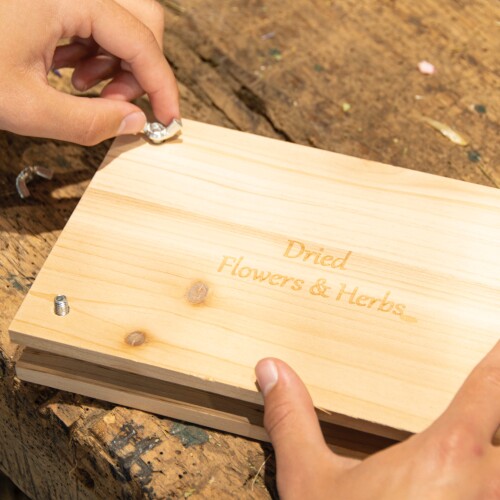 Create your own botanical reference library by pressing the flowers and herbs from your garden. This is a fantastic way to study and catalogue what you have grown, to look back on in years to come.
Simply sandwich the flowers on paper in between the cardboard layers in the press, tighten the screws and leave for an adequate amount of time to dry.
This can also be a great way to get children engaged and interested in gardening, from collecting the flowers, learning the names and for younger children, the colours. You can then have fun mounting them in frames or scrapbooks, and adding dates to look back on in future.
The dimensions of the press are as follows:
23 x 14.2 x 4.9 cm
9.1 x 5.6 x 1.9 inch