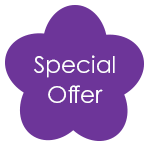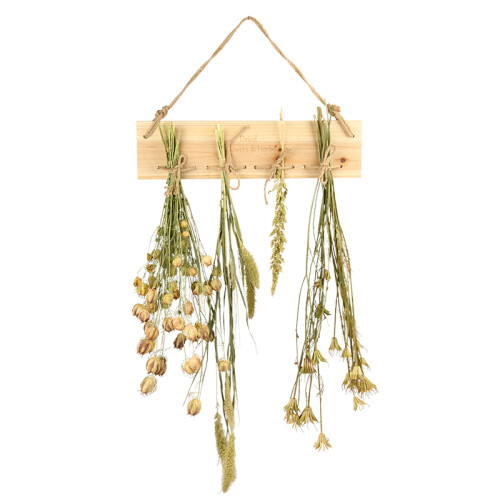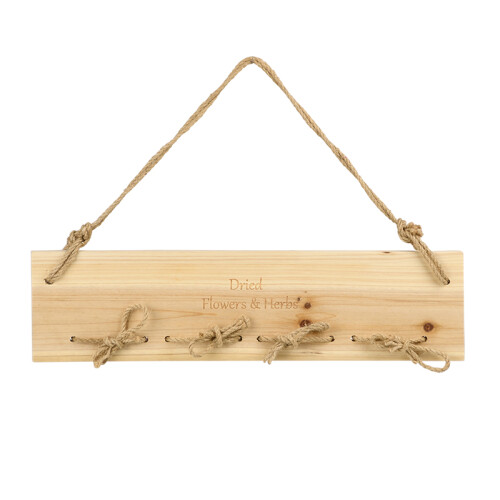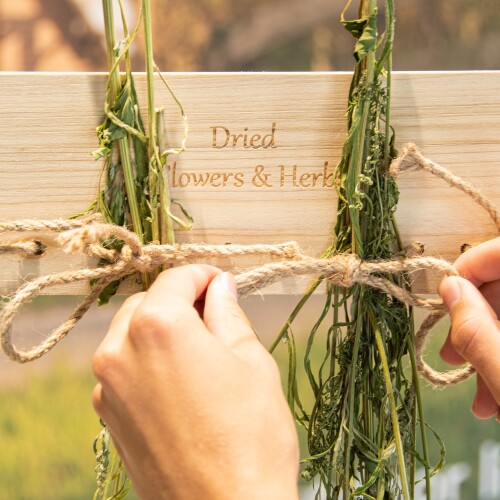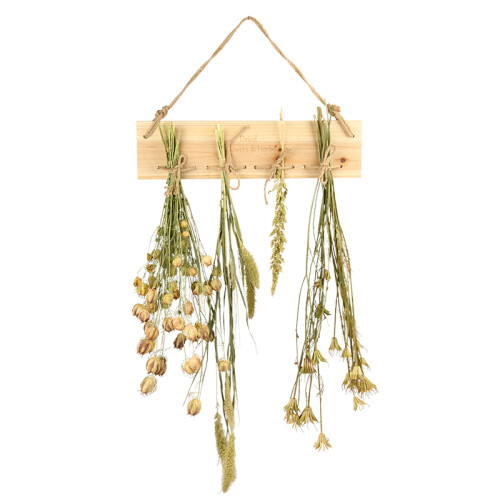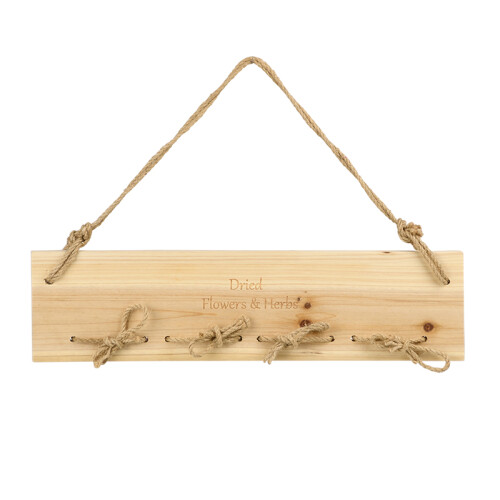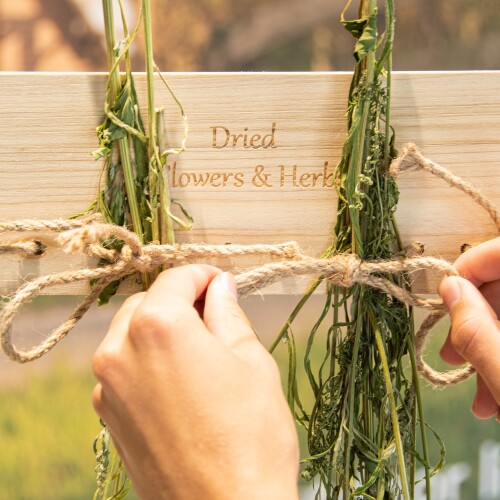 A perfect way to dry flowers and herbs from your garden. Hang them up in bunches, then when they're dry either create dried flower arrangements, pot pourri, or use dried herbs from your garden in your cooking!
This perfect addition to any kitchen will add a bit of country charm and create a superb talking point for visitors!
Simply hang the rack on a wall or island overhead, and tie your flowers on with the rope provided.
The dimensions of the rack are:
38.4 x 2.4 x 9.8 cm
15.1 x 0.9 x 3.9 inch