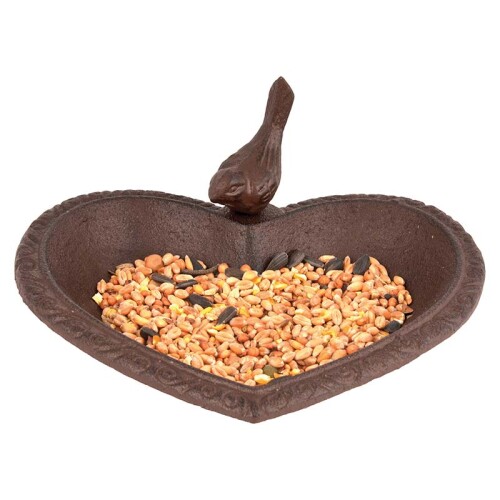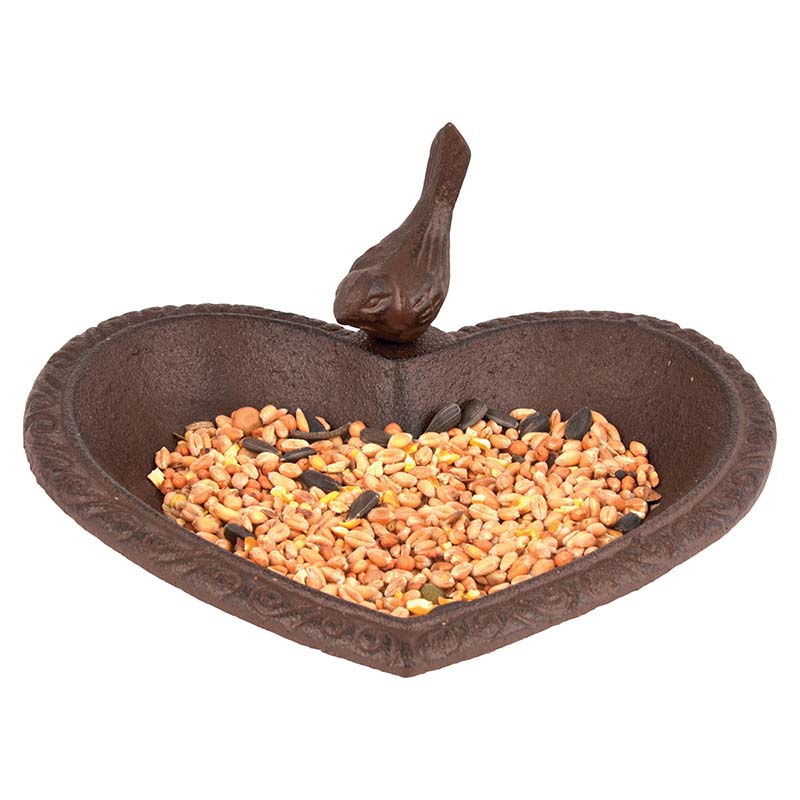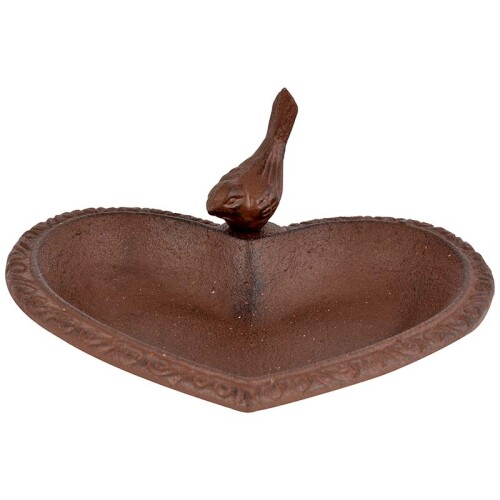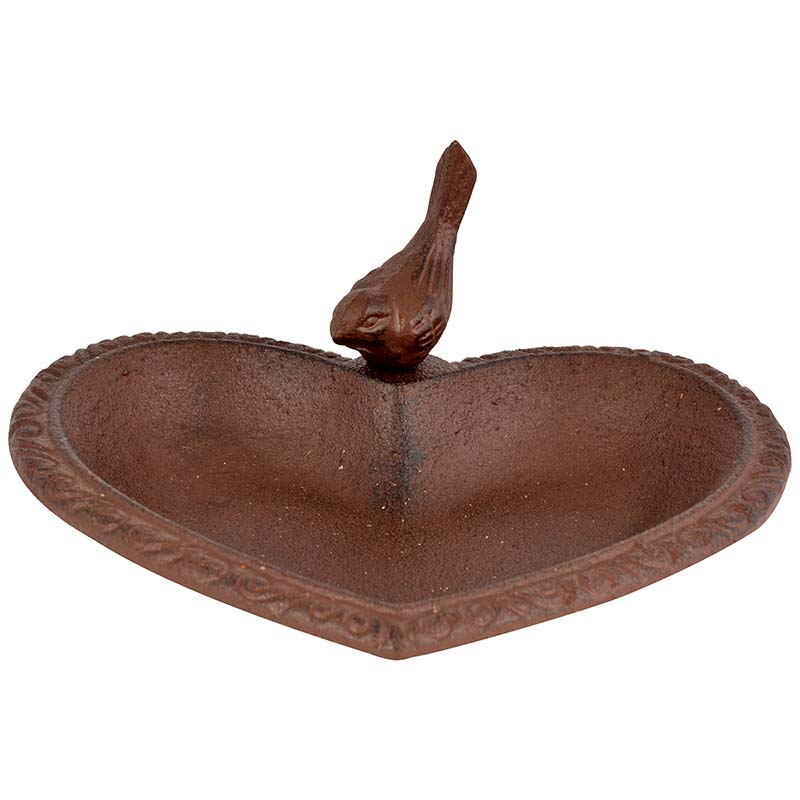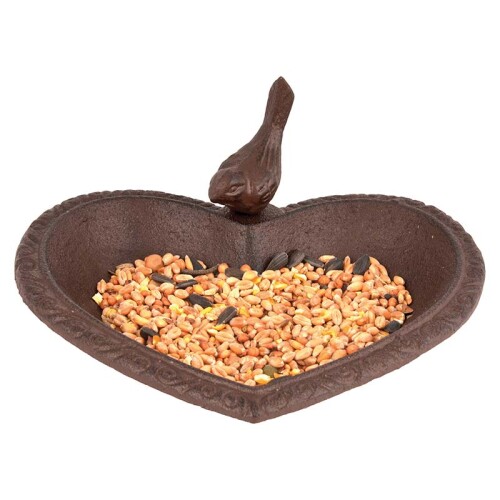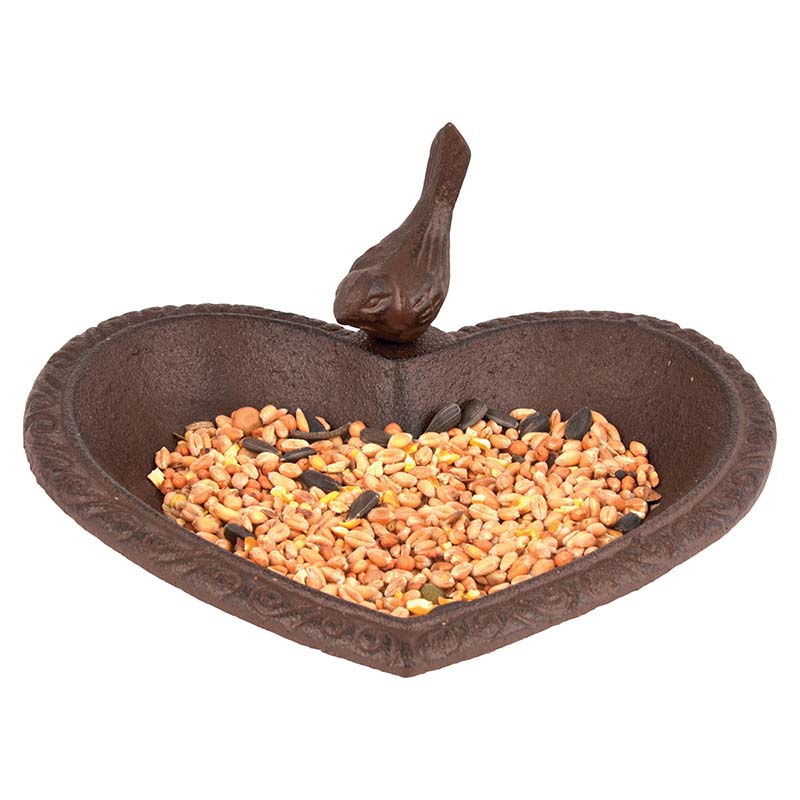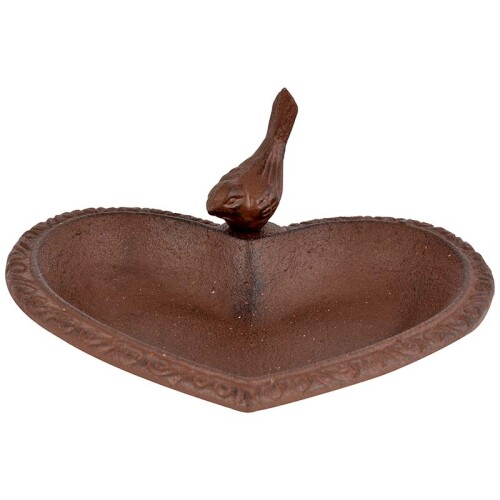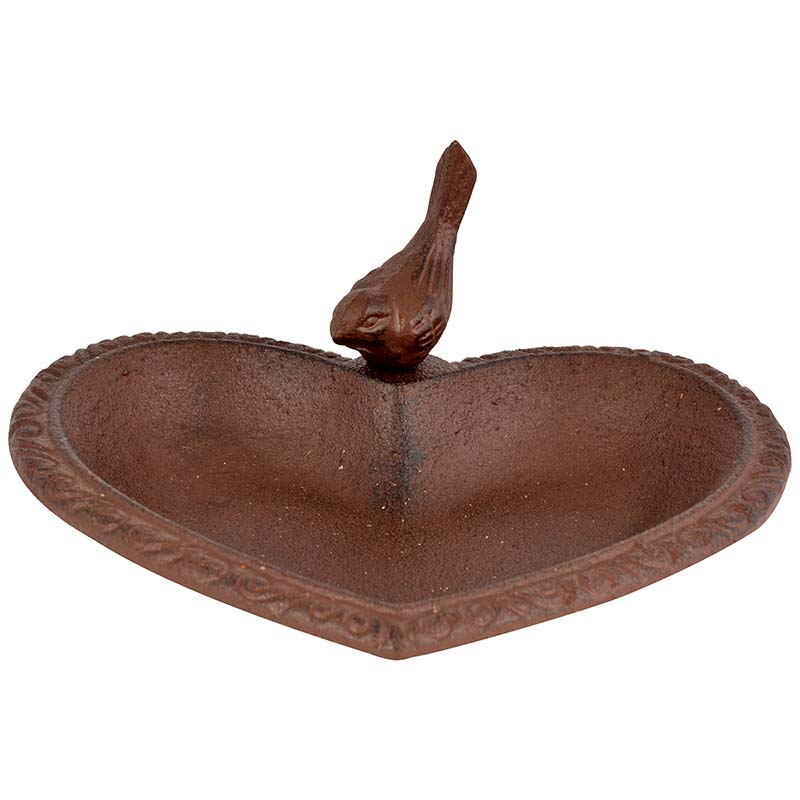 This heart shaped cast iron dish can be used as either a bird feeder or a bath.
The perfect addition to any garden bird feeding area, this dish will add a touch of rustic charm to your garden, which the birds will love!
The dish can be placed on the patio or decking as a ground feeder which particularly appeals to birds like Robins. Or alternatively on a garden table or atop a wall. Fill it with yummy mealworms, seed mix or just water and enjoy watching them from your window!
The bath dimensions are:
17 x 14.9 x 7.8 cm
6.7 x 5.9 x 3.1 inch
This feeder would make an ideal gift for anyone who loves gardening and nature.