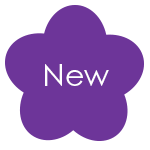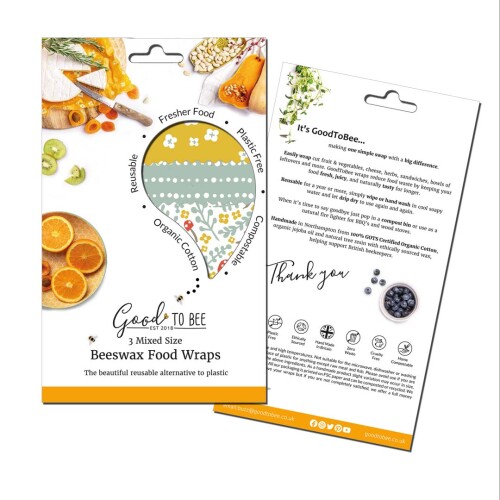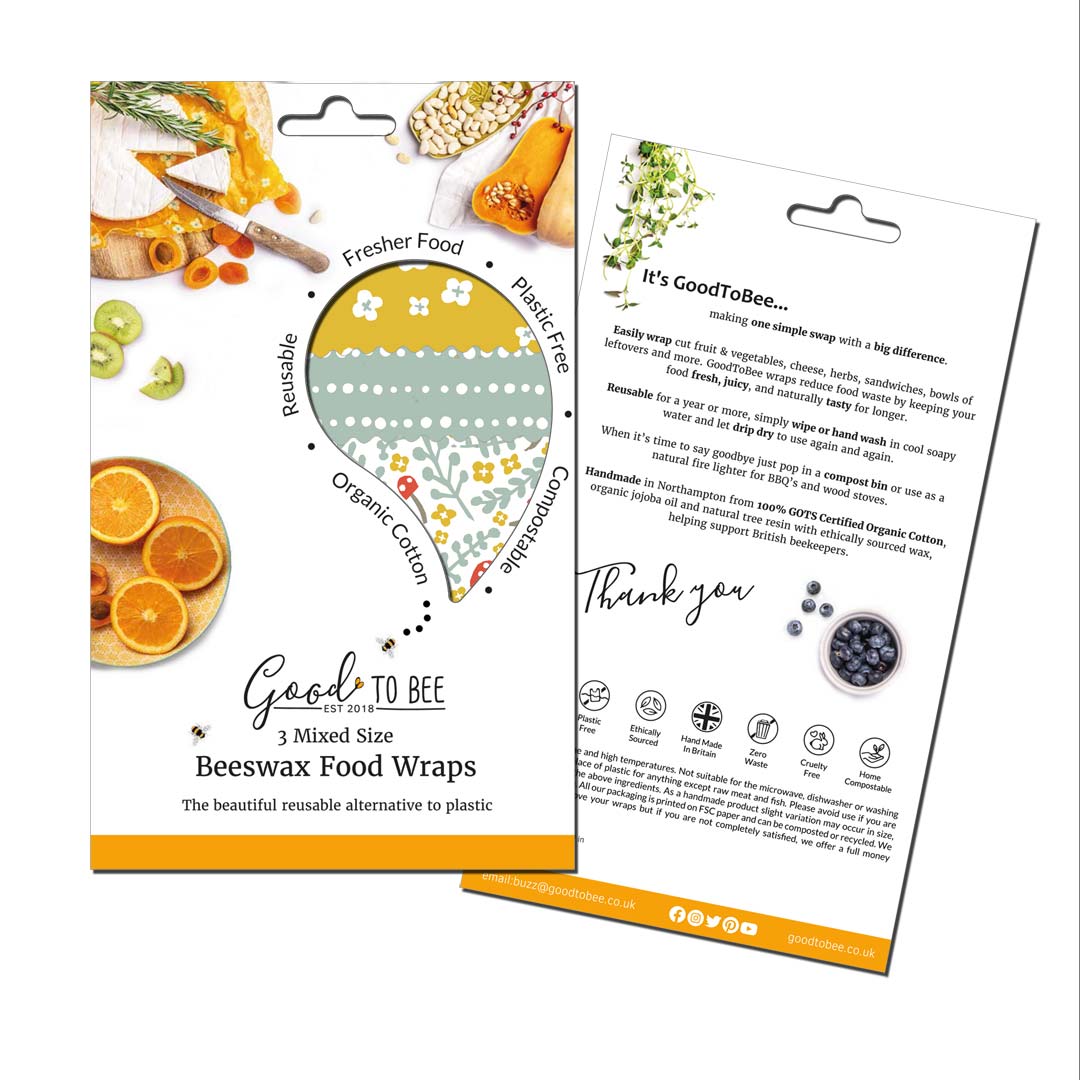 These Beeswax Food Wraps are handmade from soft organic cotton and printed with organic dyes. They are infused with ethically sourced bees wax, tree resin and organic jojoba oil which all have antibacterial, antimicrobial and/or anti-fungal properties. Please avoid use though if you are allergic to any of the above ingredients.
You'll find endless uses for them in the kitchen from covering bowls of leftovers to keeping cheese fresh and herbs crisp and nutritious for days. Also, don't forget to tuck one in a bag to use as a clean surface to eat off when out and about!
Reusable for a year or more, simply wipe or wash inside and out with cool soapy water and let drip dry to use again and again!
The average family wastes on average £700 of food a year and uses over 2000 sq. ft of single use plastic. GoodToBee Food Wraps help preserve your food without plastic, are easy to clean and are simply a joy to use.
Greener living starts in the heart of the home.
This pack includes the following:
1 x Small Wrap 20cm x 20cm
1 x Medium Wrap 25cm x 25cm
1 x Large Wrap 30cm x 30cm
Packaging and Product are all plastic free and fully compostable. No additional paperwork will be included in your order to reduce waste and save paper.
Avoid placing near naked flame and high temperatures. Not suitable for the microwave, dishwasher or washing machine, as the wax will melt. Use in place of plastic for anything except raw meat and fish.
As a handmade product slight variation may occur in size, colour, and texture but this is all part of their natural beauty.
Please choose your preferred design from the menu. The menu selections refer to the image positions on the left.