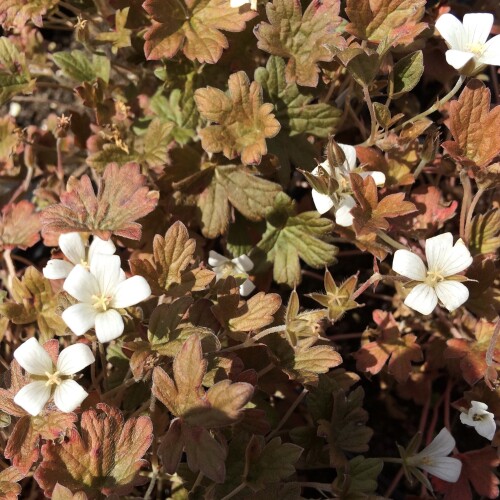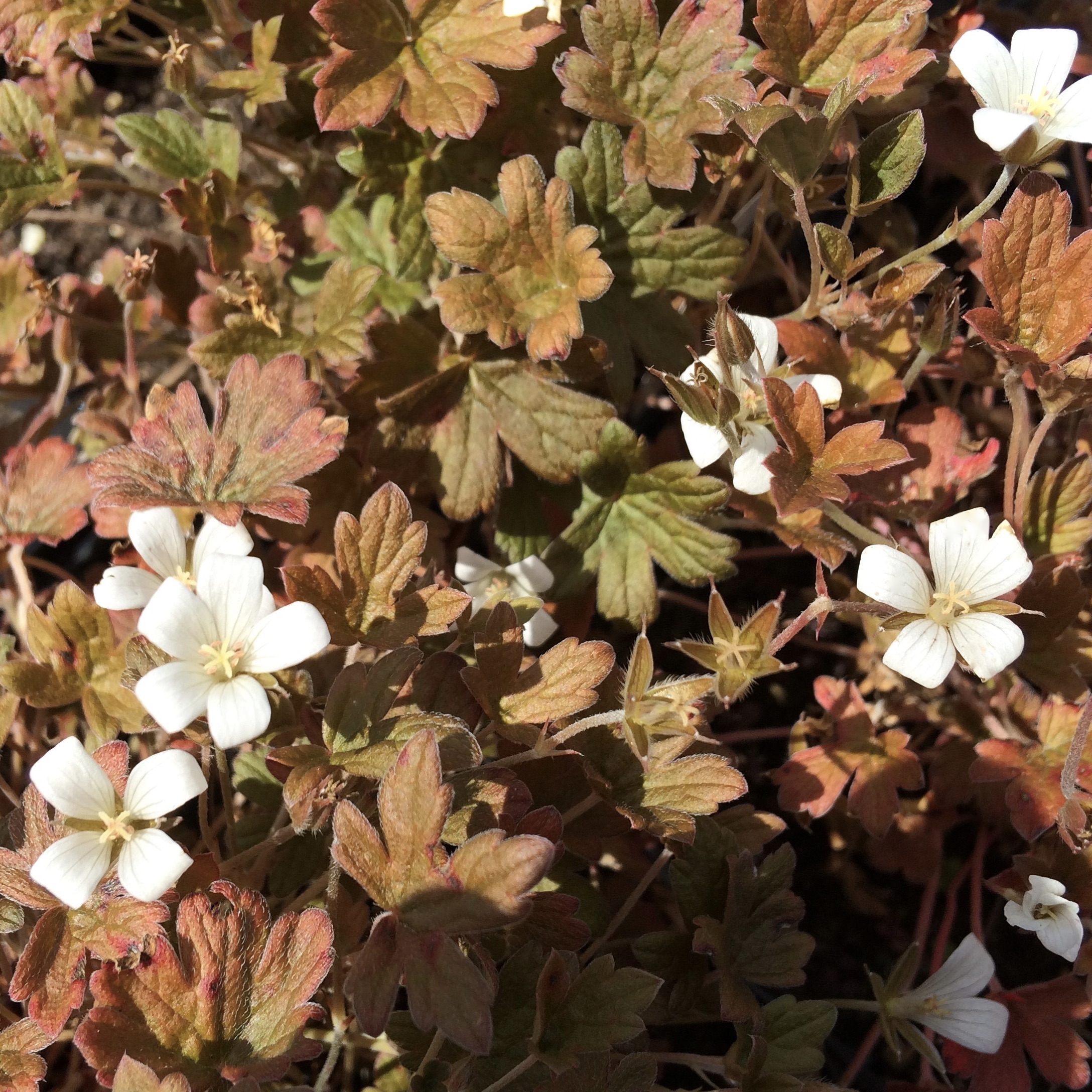 Key Features: Pretty, creamy white flowers, which contrast well over a neat mound of copper-bronze coloured foliage
Height x Spread: 8 x 18 inches (20 x 45 cm)
Preferred Aspect: Sun
Flowering Period: June - September
There aren't many sessiliflorum varieties in existence, and mostly only this one that is commercially available! The species originates from New Zealand. The plant is best off in a rock garden and it requires good drainage in winter, or else it might be inclined to rot. The foliage is fairly similar to that of Orkney Cherry, Tanja Rendall and Rothbury Red. It would work well planted in a bed of contrasting, perhaps golden coloured, gravel. Otherwise, plant next to other similar plants that might have golden foliage, for good contrast.
Hardy Geraniums are one of the most diverse genera of herbaceous perennials. It is possible to find a Geranium to suit most parts of your garden, from the vast range of species and varieties available. They complement most other plants beautifully and, chosen wisely, can provide a continuation of colour in the garden from spring through to early winter.
Please note that the heights, spreads and flowering periods mentioned are approximate, as they can be affected by your soil type, light levels and other various conditions that may surround the plant.