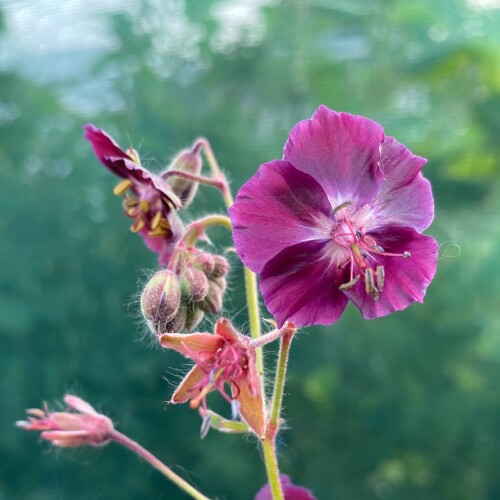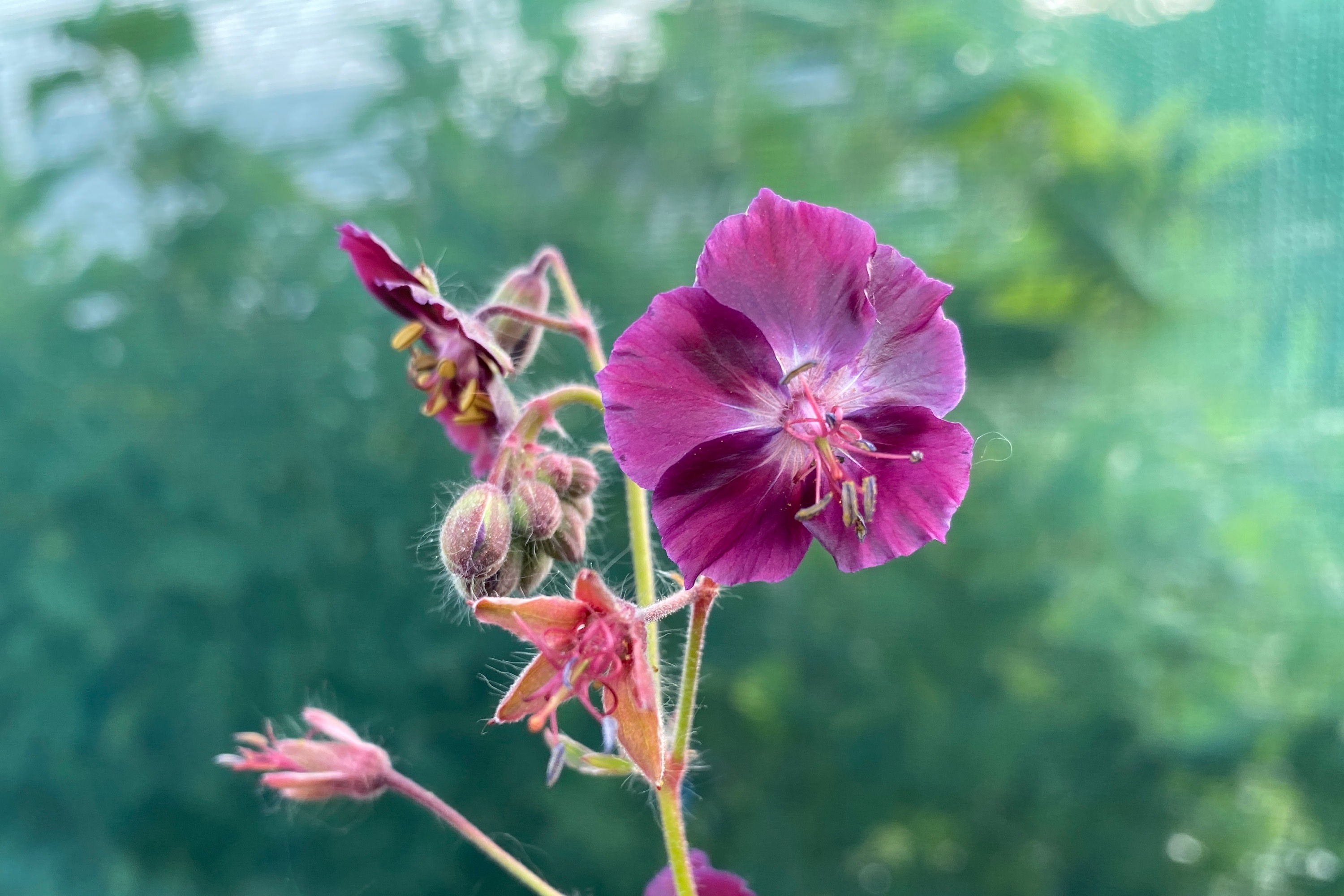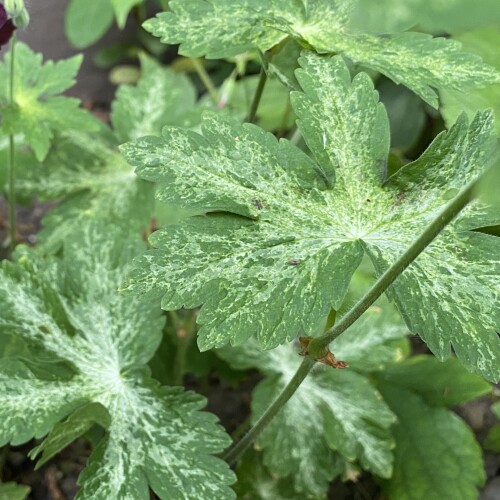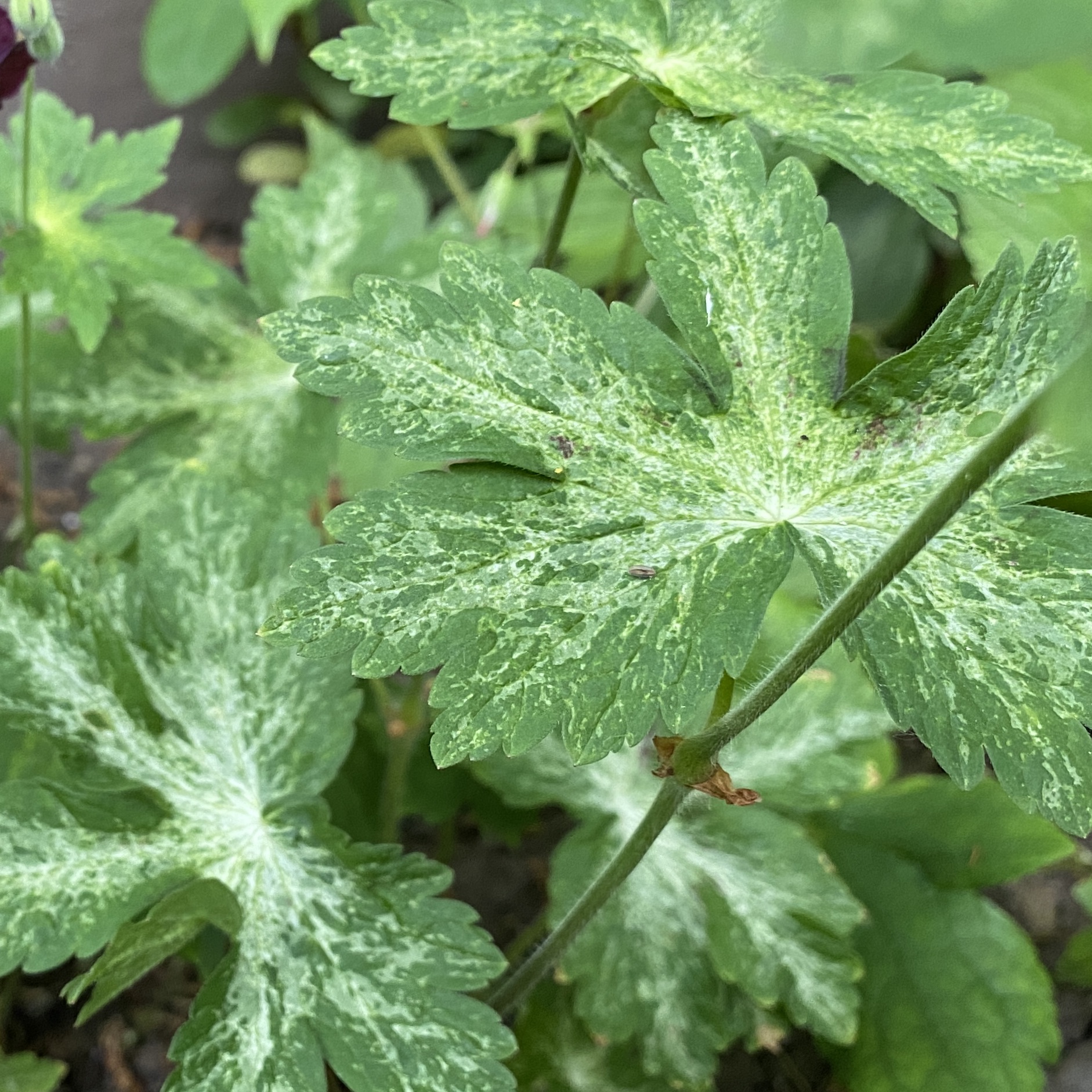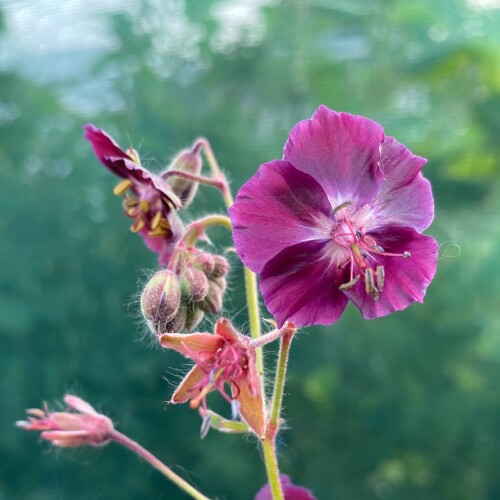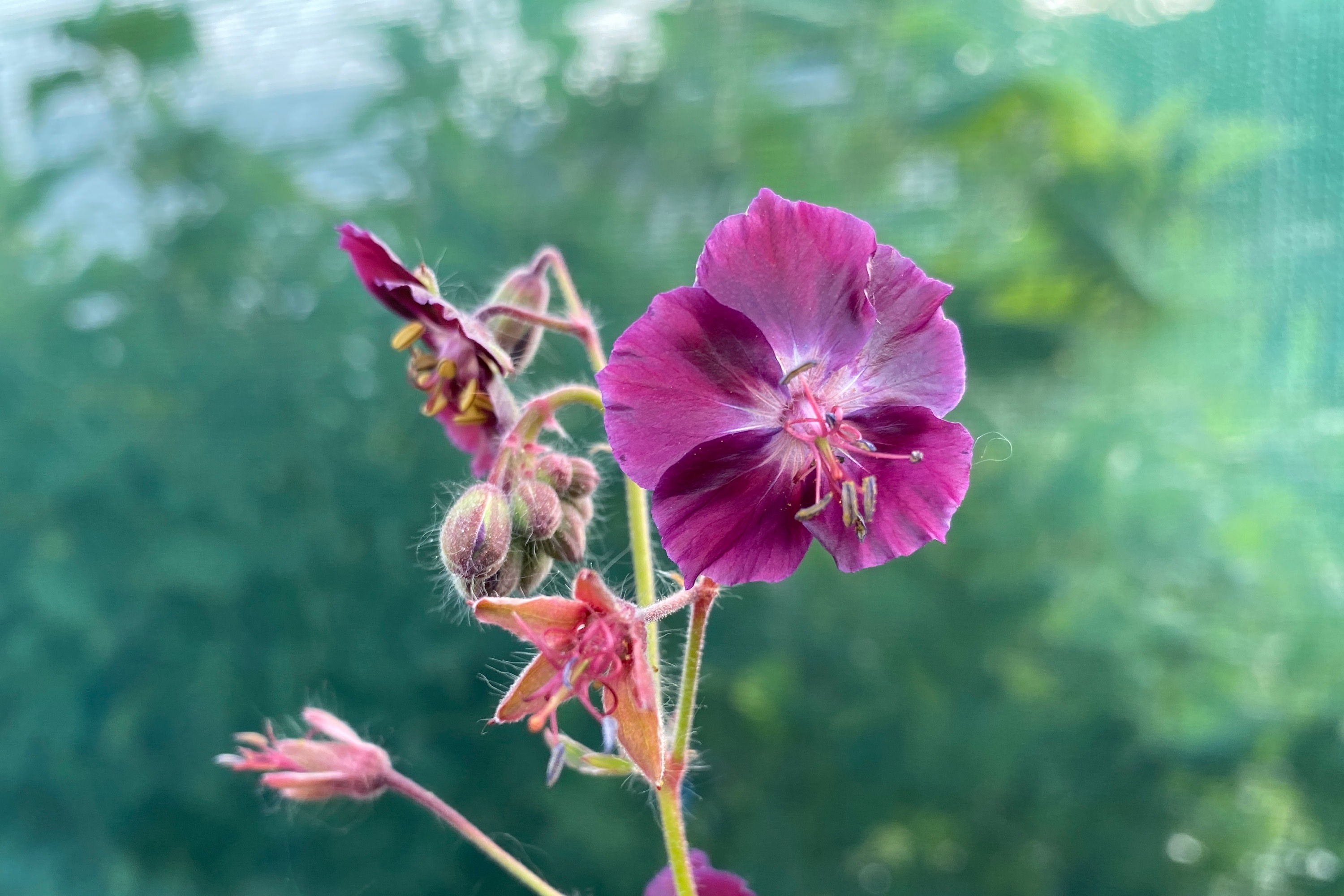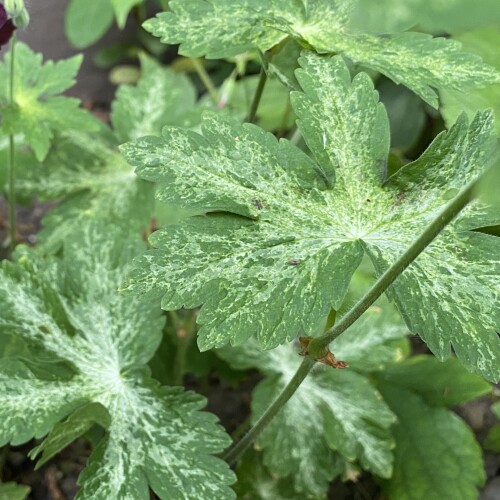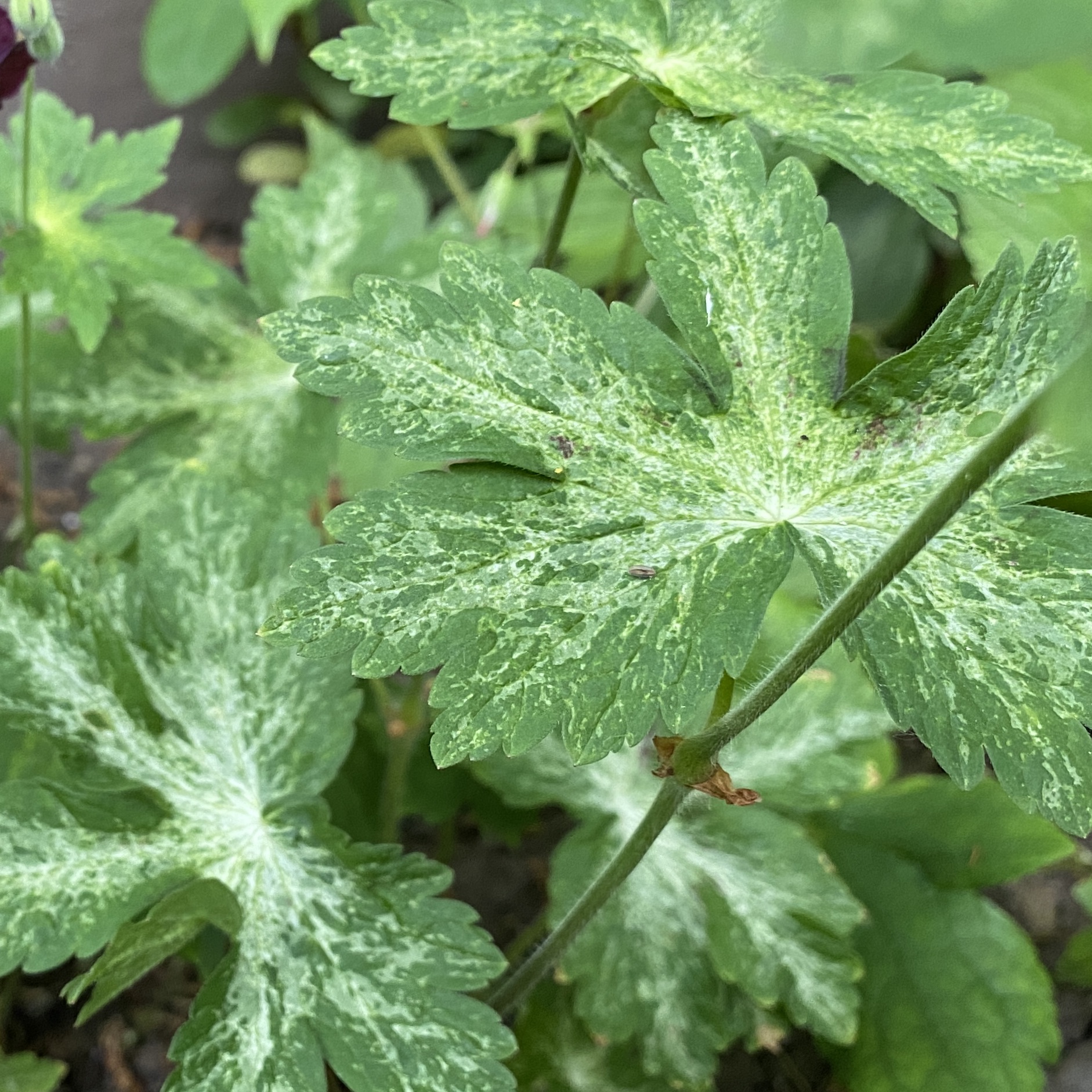 Key Features: An unusual phaeum, due to its heavily variegated leaves, which are blotched with both cream and bronze markings, sometimes with very little green left. The flowers are burgundy which are a lovely contrast against the foliage.
Height x Spread: 20 x 24 inches (50 x 60 cm) approx
Preferred Aspect: Sun / Partial Shade
Flowering Period: April - June
The phaeums, also known as the 'Dusky Cranesbill' are the earliest flowering of all the Hardy Geraniums. They throw up tall stems, loaded with small flowers that offer a valuable early source of nectar for pollinators. The flowers may be small in comparison to a lot of other Geraniums, but they are held in array and therefore still deliver an excellent visual show for gardeners. They come in all sorts of colours from elegant plain white, to royal purple, lavender shades, burgundy, maroon and varying other shades of purple and cerise. They grow well in sun or shade, but they do prefer consistently moist earth. There are also a variety of foliage types to choose from within the species, from heavily golden variegated to strikingly dark blotched, or just simple plain green.
Hardy Geraniums are one of the most diverse genera of herbaceous perennials. It is possible to find a Geranium to suit most parts of your garden, from the vast range of species and varieties available. They complement most other plants beautifully and, chosen wisely, can provide a continuation of colour in the garden from spring through to early winter.
Please note that the heights, spreads and flowering periods mentioned are approximate, as they can be affected by your soil type, light levels and other various conditions that may surround the plant.