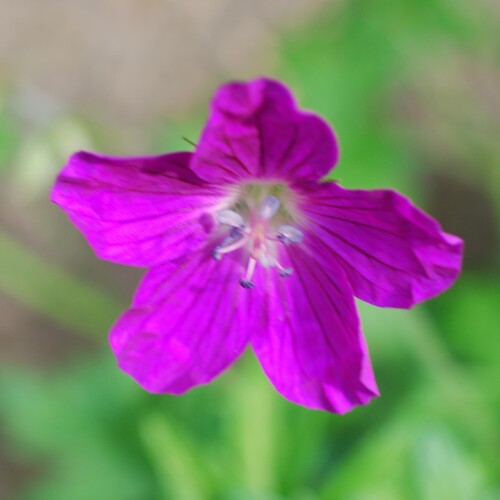 Reduced to clear
Key Features: Cerise flowers which are carried on sprawling stems of mid-green foliage.
Height x Spread: 12 x 24+ inches (30 x 60 cm)
Preferred Aspect: Sun / Partial Shade
Flowering Period: June - September
Geranium palustre is a bit of an underrated plant, we think! It is perfect for wet areas of the garden and it really needs soil that is consistently moist. It certainly wouldn't mind being at the edge of a pond even. It does not enjoy dry conditions at all, however if it does dry out, it is robust enough to recover well. The flowers are mid-pink/cerise and the flowers are held on sprawling stems of mid-green foliage. The foliage and stems have short, coarse hairs on them. It is a very tough plant.
Hardy Geraniums are one of the most diverse genera of herbaceous perennials. It is possible to find a Geranium to suit most parts of your garden, from the vast range of species and varieties available. They complement most other plants beautifully and, chosen wisely, can provide a continuation of colour in the garden from spring through to early winter.
Please note that the heights, spreads and flowering periods mentioned are approximate, as they can be affected by your soil type, light levels and other various conditions that may surround the plant.