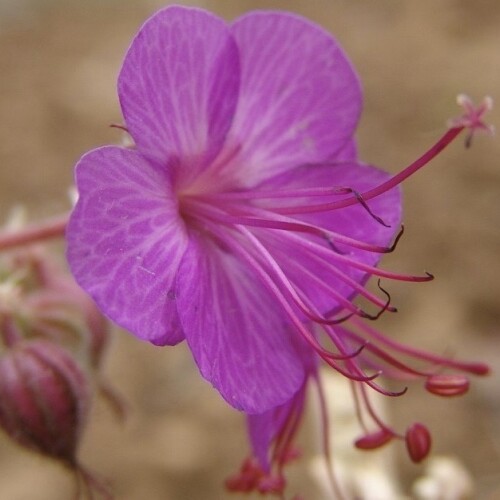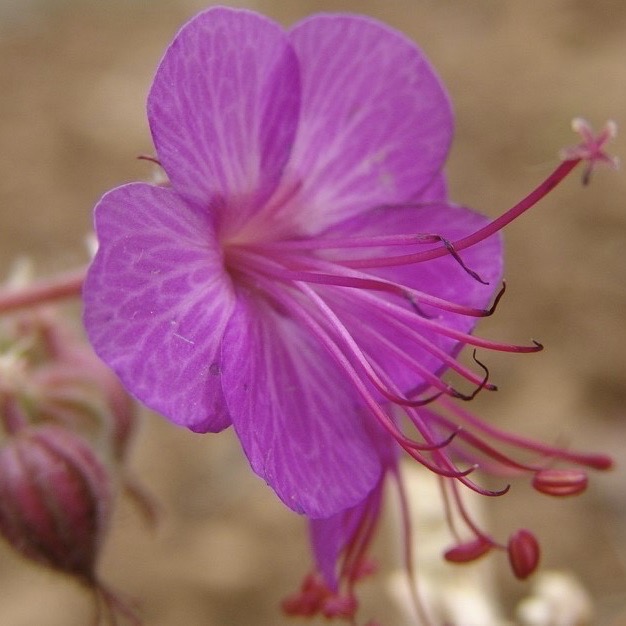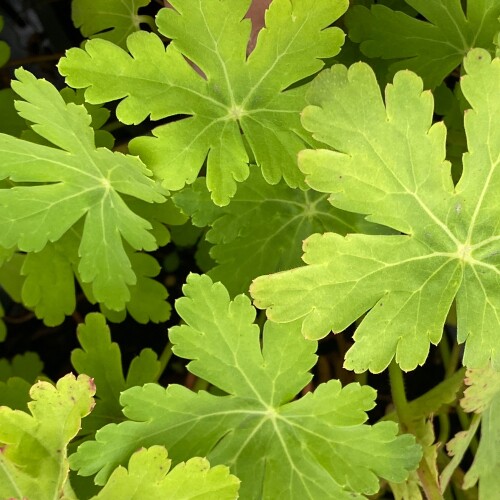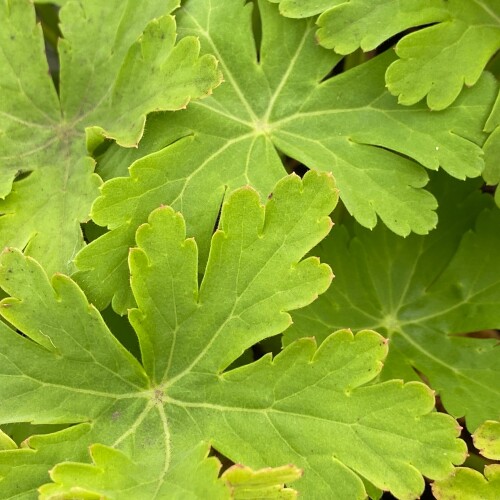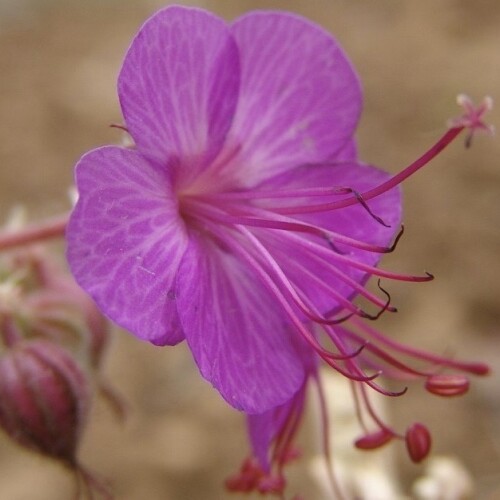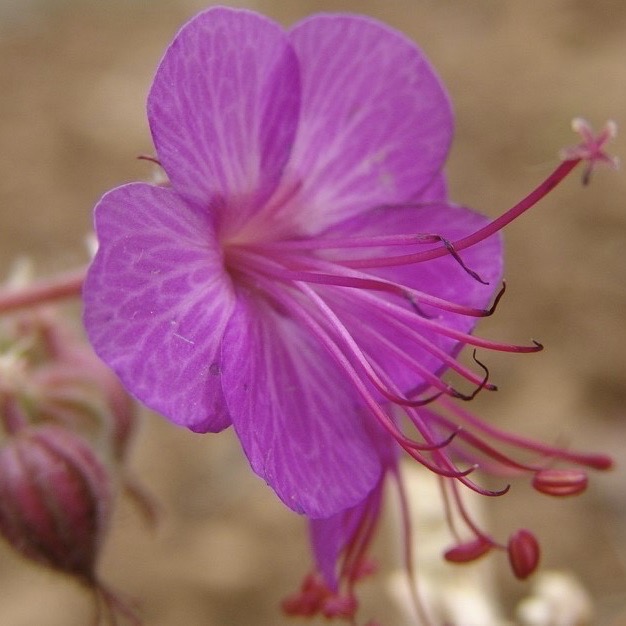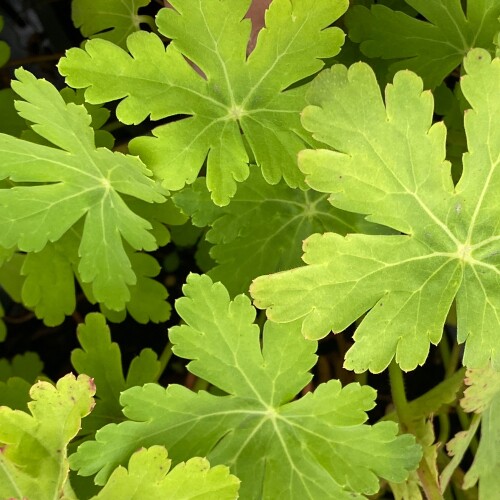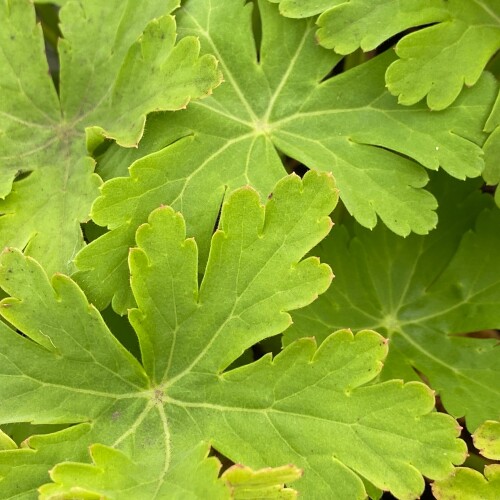 Key Features: Magenta flowers, held above a dense, bushy plant. Good autumn colour.
Height x Spread: 18 x 24 inches (45 x 60 cm)
Preferred Aspect: Shade
Flowering Period: May - July
The macrorrhizums are ideal for dry, shady areas of the garden. They are perfect for planting under trees where very little else will grow. Their foliage is pleasantly fragrant, and they are also semi-evergreen, unlike most other Geraniums which die back completely in winter. There are quite a few varieties which come in cerise, soft pink, white, and there is even an albino variety, as well as a dwarf variety. Their heights and spreads vary between varieties, but they are generally medium sized plants. They offer attractive foliage colour in autumn too. They will spread to an extent via runners that they throw off underground, and this coupled with the fact that they are dense and semi evergreen, makes them a superb weed suppressant.
Hardy Geraniums are one of the most diverse genera of herbaceous perennials. It is possible to find a Geranium to suit most parts of your garden, from the vast range of species and varieties available. They complement most other plants beautifully and, chosen wisely, can provide a continuation of colour in the garden from spring through to early winter.
Please note that the heights, spreads and flowering periods mentioned are approximate, as they can be affected by your soil type, light levels and other various conditions that may surround the plant.